A Seattle startup has come out of nowhere to offer online merchants something even Amazon doesn't: overnight ground delivery to nearly anyone in the country.
In less than five years, Flexe has created a marketplace of spare storage space in 550 warehouses, quickly establishing better geographic coverage than the vast delivery network that Amazon.com Inc. spent decades and billions building. Flexe did it without spending a nickel on facilities and already has 25 million square feet of storage, about 25 percent of Amazon's capacity, and expects to add 10 million square feet this year. Merchants book storage space via a simple-to-navigate website; Flexe is essentially the Airbnb of warehousing.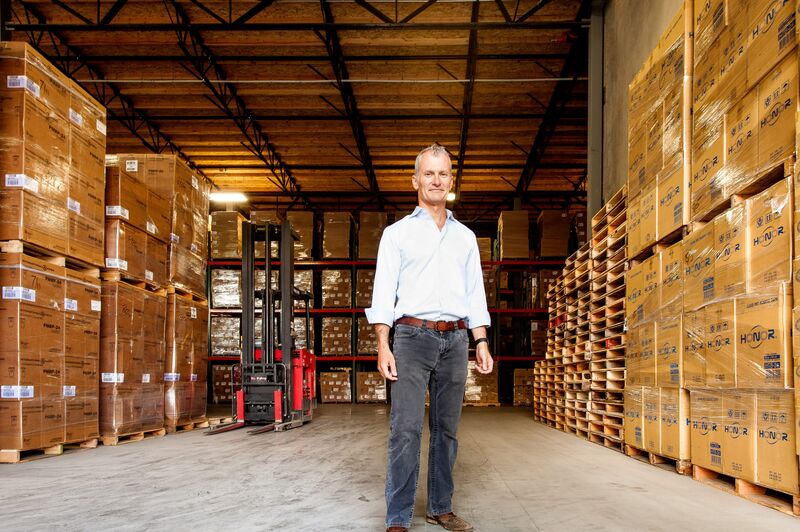 The new overnight delivery service, launching Monday, is well-timed because online merchants are looking for new ways to reach customers but have few options that match Amazon's speed. And because the inventory is stashed all over the country, overnight deliveries can be made by truck rather than plane, which is cheaper. Online brands such as mattress seller Casper also like Flexe because orders flow through their own websites, letting them maintain a direct relationship with customers.
"You can get goods to your customers as fast or faster than you can through Amazon Prime at a competitive price and it'll show up in your own branded box rather than an Amazon box," says Flexe co-founder Karl Siebrecht. "That is very important for companies looking to build brands."
The Flexe story begins at a birthday party in Seattle in 2013. Dhruv Agarwal, who owns an online gourmet accessories business called TrueBrands, was kvetching about the challenge of finding warehouse space. His company was growing 30 percent a year, but many warehouse owners demanded a five-year lease, requiring him to take a space that was either way too big or would soon be way too small. Agarwal wondered if he could find spare warehouse space for a few months at a time the same way tourists find a place to crash for a few days on Airbnb.
The Flexe founders were at the party and decided their pal was onto something. They launched that year offering "overflow" services, when retailers and wholesalers needed to stash pallets of inventory for brief periods. Flexe added online order fulfillment last year, giving warehouse…