Officials have repeatedly said price slowdown is transitory
CPI data could end recent run of weak inflation readings
In a bad year for the Federal Reserve's inflation goal, Friday's consumer price index release will mark something of a milestone.
The Labor Department reports consumer price inflation for June at 8:30 a.m. in Washington on Friday, and the figures could either round out four months of sub-par progress or suggest that the slowdown is — as the Fed has been saying — transitory.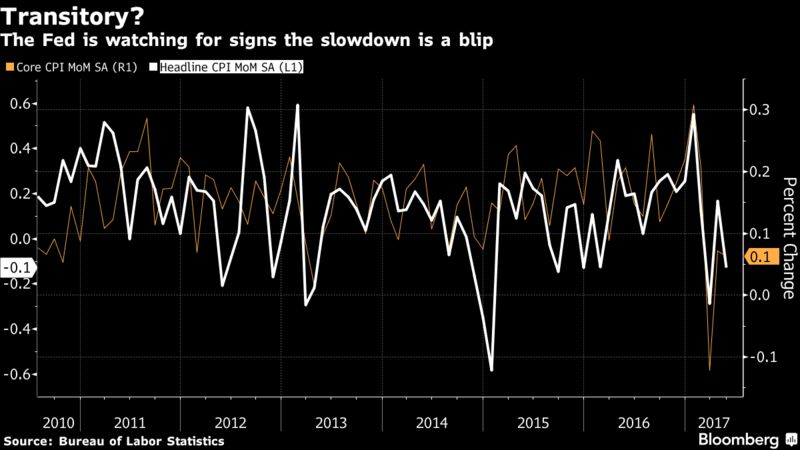 If the number comes in on the low side, it will mark more than a quarter of weak progress at a time when some Fed officials are predicating their support for another rate increase on a pickup in price pressures. Though the Fed prefers a separate Commerce Department price index, which will be released Aug. 1, Friday's data will give policy makers a window into how momentum is shaping up ahead of their July 25-26 policy meeting.
A shortfall of inflation from the Federal Reserve's 2 percent target has been a hallmark of this expansion. In her written testimony to Congress, Yellen subtly gave a nod to the possibility that these sluggish price pressures may be a product of more persistent, structural changes.
"If we don't get a bounceback, and we get a fourth straight month of a softer print, people are going to assume that it's going to be hard for the Fed to stay on their rate hike path," said Omair Sharif, senior U.S. economist at Societe Generale in New York. "They need a rebound to confirm what they've been saying about the transitory weakness in inflation."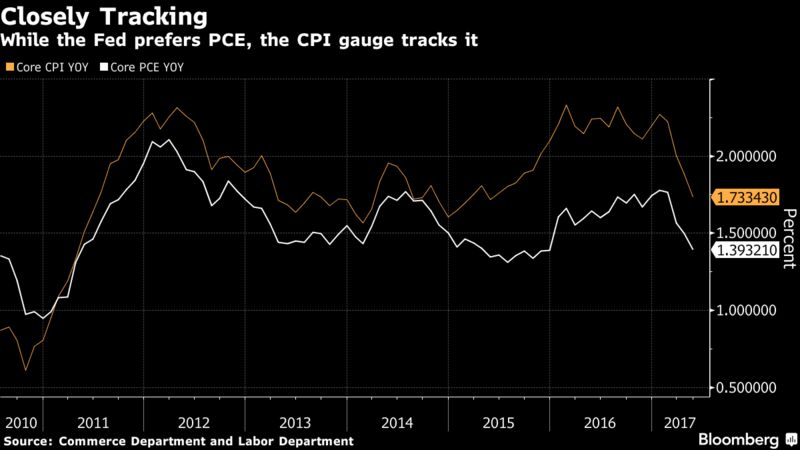 Sharif said he'll be keeping an eye on the core, month-over-month consumer price inflation gauge. While the Fed's 2 percent goal is based on a year-over-year measure, Chair Janet Yellen has been de-emphasizing that metric, noting that a few one-off factors from…