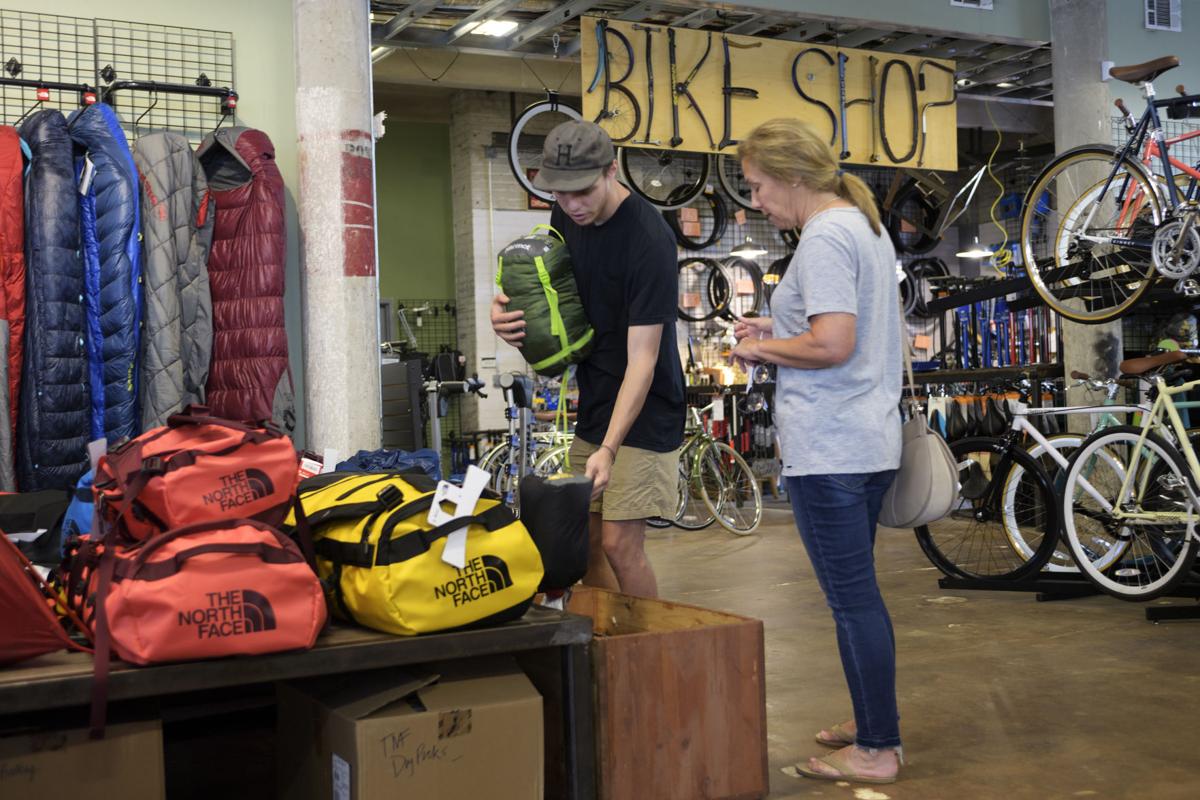 Even after more than four decades in south Louisiana, Cullen's Babyland is making sure shoppers know its name and can find its Baton Rouge and Lafayette stores and products even if they are browsing the internet.
Cullens is making that connection through New Orleans-based startup Locally, which is helping brick-and-mortar retailers list their products online in an easily searchable platform to help attract consumers to nearby stores for their purchases.
"We thought it was wonderful because it's another way for local customers to connect with us, and maybe they didn't know about us and they're searching for that product online," said Melinda Barrios, a manager at Cullen's store in Baton Rouge.
Barrios said the platform has given the business another way to "reach customers even after we've been here all these years."
It works like this: If you're searching online for a particular product, you could search for it on Google along with a location. Locally would be among the first handful of results to pop up, showing real-time inventory in nearby stores. Or, shoppers could head straight to locally.com, which works like a search engine for retail products, and enter what they're looking for.
Additionally, retailers can list inventory online through the site, which allows shoppers to search by city and brand, check the local inventory and compare prices before making a purchase online and picking it up in the store.
It's all about trying to "mimic the shopper's path," said Blake Haney, 42, a founder of Locally and its creative director.
Retailers can add a function to their website or social media handle that essentially embeds a Locally function that shows in-stock merchandise.
The company's backers, who largely have experience in retail sales, want to create a go-to site for shoppers seeking products that are in stock at nearby retailers, meaning they can make their purchase within their community.
The company, which has about a dozen employees, has signed up about 4,000 retailers in more than 800 cities, said President Mike Massey, who also owns Massey's Outfitters, which has stores in Towne Center in Baton Rouge and is based in New Orleans.
Internet retail giants like Amazon have developed newer and more cost-efficient ways to quickly deliver products, including offering same-day delivery by opening warehouses in some cities. Not to be outdone, Wal-Mart, the country's largest retailer, is testing using drones to move inventory at its large warehouses.
Locally, meanwhile, was born out of the belief that consumers increasingly want to research and buy products on their phone or tablet but are willing to drive across town to pick it up rather than wait for it to be delivered.
To Massey, 49, the new service bridges a gap between online and offline transactions,…