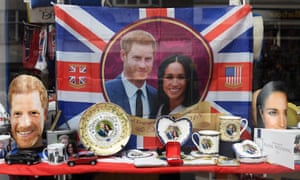 Better weather brought some much-needed respite to Britain's struggling retail sector last month as the hottest May on record brought consumers flocking back to the high street.
The volume of goods sold in shops and online was 1.3% up on April – comfortably beating predictions in the financial markets of a 0.5% increase.
The Office for National Statistics said feedback from retailers suggested that a hot, dry spell and royal wedding celebrations boosted spending in supermarkets and household goods stores during the month.
Annual growth in retail sales picked up sharply from 1.4% to 1.9%, although the ONS said that was partly due to a weak month for consumer spending in May 2017.
In the three months to May – a better guide to the trend than one month's data – retail sales volumes…