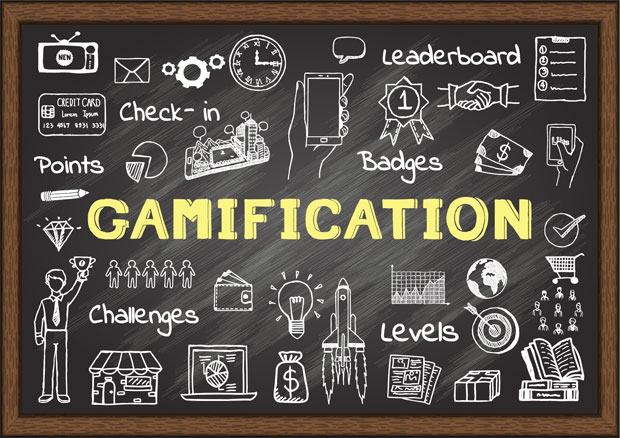 Over 87% of websites have medium to high security vulnerabilities
Scan and audit your website for SQLi, XSS, and 4500+ additional vulnerabilities with Netsparker. Eliminate false-positives with our Proof-Based Scanning™ technology. Learn more!
Amid shifting consumer habits and the digitization of everything, the retail landscape has undergone significant transformations over the past decade, and it continues to evolve as quickly as ever. These transformations bring about a slew of challenges and opportunities for retailers to improve the overall shopping experience.
With traditional retail strategies gradually losing their efficacy in reaching their intended target audience, more innovative alternatives have entered the market. One such technique is gamification — the idea of utilizing game-like mechanics with the intent of driving greater consumer engagement and, by extension, incentivizing brand loyalty.
Innovation at the Heart of Next-Generation Retail
The rise of online shopping has forced the traditional retail industry into a state of crisis. In a rapidly shifting digital landscape, success depends largely on a retailer's ability to make the necessary adjustments and align with evolving consumer needs and desires. While there is no shortage of companies investing in new technology to attract and retain customers, innovation also means finding new ways to do the same things in a more efficient manner.
Today's consumers have become conditioned by the convenience and personalized experience of e-commerce. As a result, it is essential for brick-and-mortar retailers to integrate the features and experiences that customers receive while shopping online into their physical stores.
A store today functions as more than just a place to display your products. Rather, it has evolved to become a space that provides both real value and positive engagement to customers. It should activate your customers' belief in your product, communicate your brand values efficiently, and build loyalty through quality interactions.
Increasingly, the best and most effective loyalty programs will incorporate gamification mechanics, and focus on engaging customers instead of simply pushing for one-time transactions from them.
More than 80 percent of millennials want to receive rewards not just for their purchases, but also for their interaction with brands, suggests one report. Furthermore, close to one in three of all survey participants, and 40 percent of millennials, believed that games should be integrated into loyalty programs.
To capitalize on this, retailers should introduce gamification into their marketing strategies to drive engagement beyond purchases, rewarding consumers for their interactions and establishing ongoing loyalty relationships.
In this highly connected generation of consumers, gamification allows businesses to build meaningful relationships with their customers and retain them, which is why more and more businesses have begun to adopt the play.
Brands like Domino's, NBC, Nike and Victoria's Secret have used gamification strategies to appeal to mobile users and attract customers. For instance, NBC's app allows users to enter information about their viewing preferences and allows them to watch shows in exchange for reward points. Pizza chain Domino's has a mobile game app featuring pizza-themed challenges offering players points to redeem for free pizza.
Bidding Farewell to the Age of Irrelevance
Gamification allows brands to improve participation among consumers, leading to increased interactions, improved user experiences, and stronger retailer-consumer connections. In turn, gamification allows retailers to address…