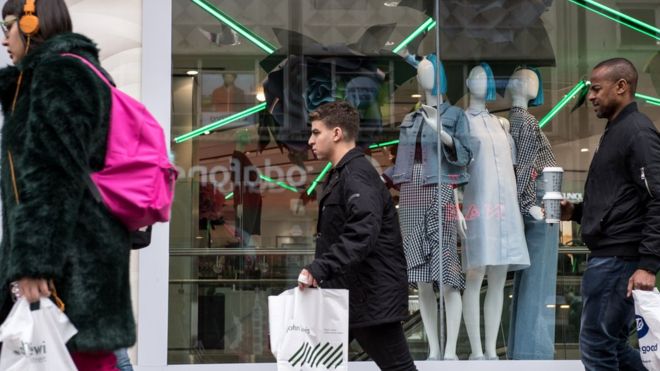 UK retail sales posted a 1.4% rise in February from the previous month, but there are signs that higher fuel prices have begun to hit shoppers' pockets.
In the three months to February, sales volumes fell by 1.4%, a sharper slide than the 0.5% decline for the three months to January.
That was the biggest three-month fall recorded by the Office for National Statistics (ONS) since March 2010.
Fuel prices in February were 18.7% higher than a year earlier.
"February's retail sales figures show fairly strong growth, though the underlying three-month picture shows falling sales as February's figures follow two consecutive months of decline in December and January," said ONS statistician Kate Davies.
"The underlying trend suggests that rising petrol prices in particular have had a negative effect on the overall quantity of goods bought over the last three months."
Petrol cost an average of 120p a litre in February, with diesel 3p…