Retailer trying to recast itself as business-services provider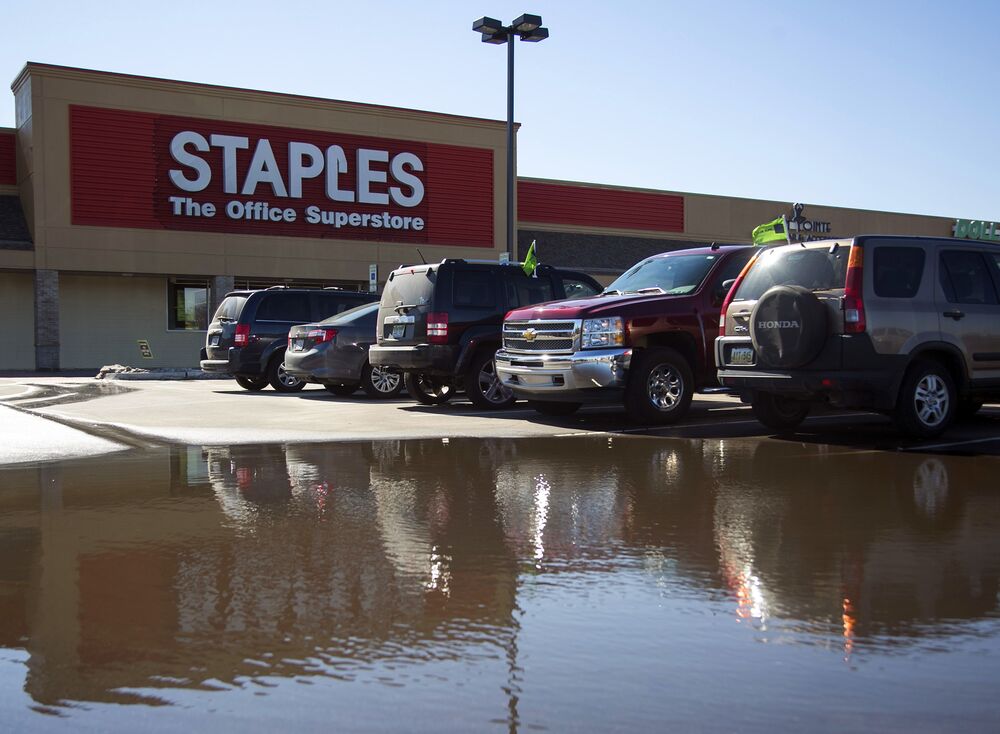 Staples Inc. suffered its worst stock decline in almost seven months after the company posted disappointing results and announced plans to shutter 70 stores in North America.
Same-store sales in the region declined 7 percent during the fourth quarter, the Framingham, Massachusetts-based company said on Thursday. Earnings came in at 25 cents a share in the period, excluding some items. That was a penny less than analysts estimated.
The store-closing move, which follows the elimination of 48 locations in 2016, will affect about 5 percent of stores in North America. Staples had 1,255 locations in the U.S. and 304 in Canada at the end of the last fiscal year.
Winnowing its store count is part of Staples' plan to…