China may be at risk of getting old before it gets rich, but investors can still get rich from China getting old.
And it's not all just about buying health-care stocks. Cruise operators, convenience stores and cosmetics makers are emerging as sectors that stand to benefit from the demographic consequences of the Communist leadership's now-abandoned one-child policy.
China's latest population plan estimates that about a quarter of the country's population will be 60 years old or older by 2030. This is a new phenomenon for the country, said Tuan Huynh, Deutsche Bank Wealth Management's Singapore-based Asia-Pacific chief investment officer. "With this kind of increase in age and age groups, there will be a change in patterns of spending."
Cruises
Aside from investing in health-care, Deutsche is betting on cruise-operating companies to play the shift in spending and travel patterns it anticipates.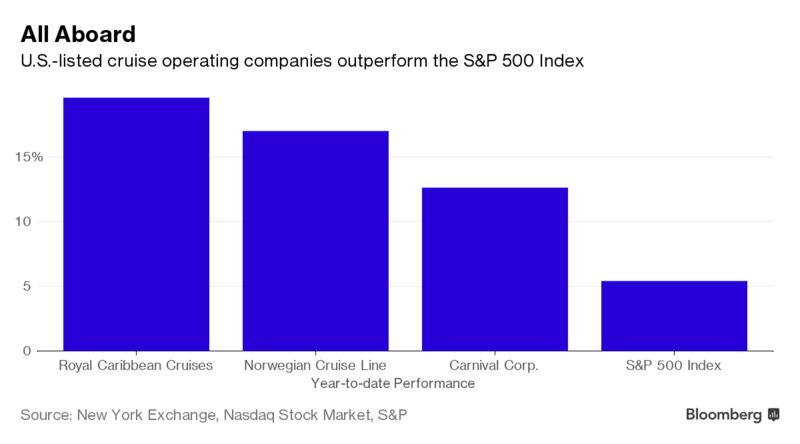 Traveling on a cruise ship might be "more comfortable" than air travel for older people, Huynh says

Huynh recommends investing in a basket of companies within the sector to avoid "single stock risk"

Asian cruise passengers have tripled to 2.1 million in 2015 from 2012 with a majority coming from China, according to the Cruise Lines International Associations, a trade group for the industry
Shenzhen-listed Chongqing New Century Cruise Co., which operates travel routes within China, has gained 46 percent this year compared to the S&P Citic Consumer Discretionary Index, which has risen 5.5% as of Wednesday's close, Bloomberg data show

U.S.-listed cruise companies, Royal Caribbean Cruises Ltd., Norwegian Cruise Line Holdings Ltd. and Carnival Corp…