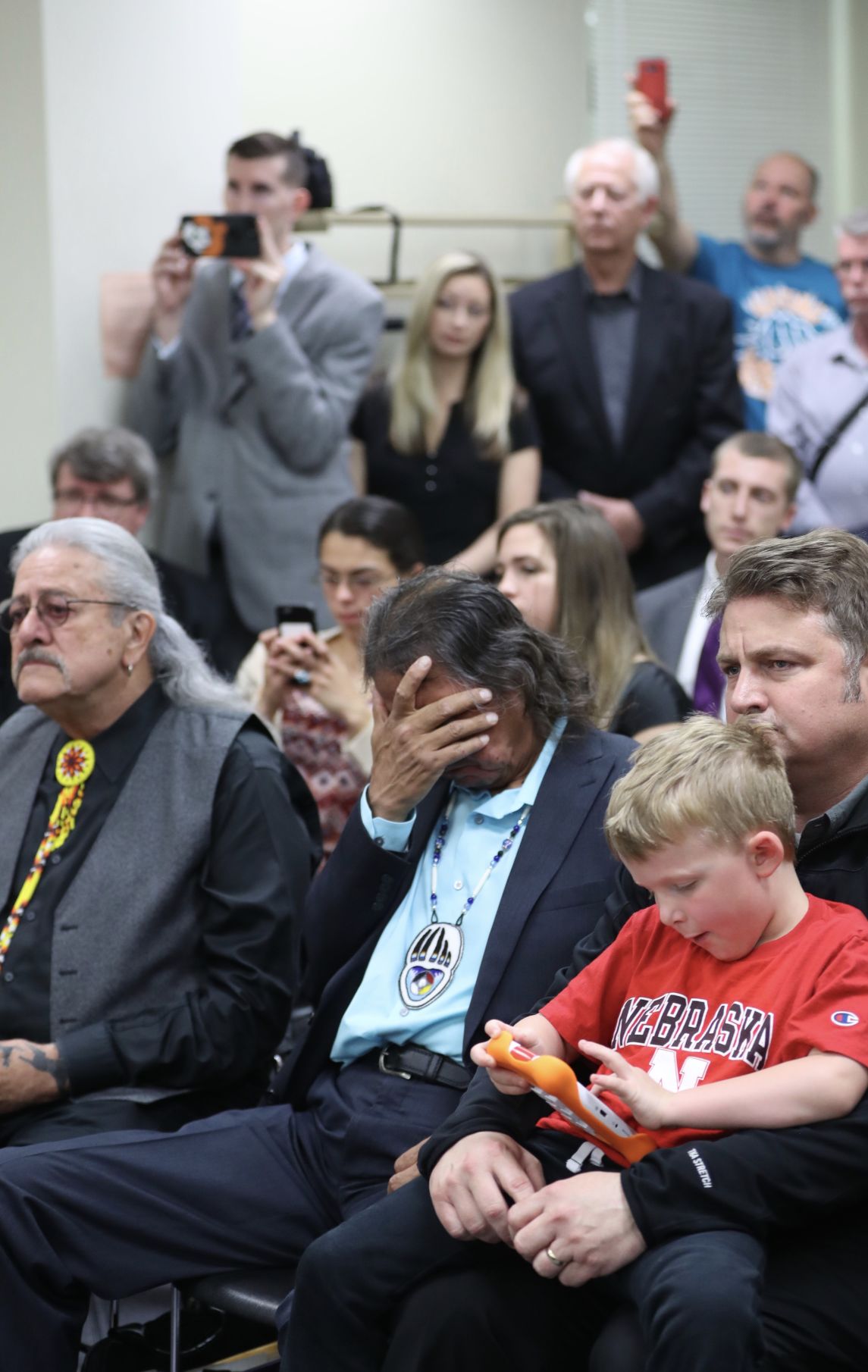 LINCOLN — A state liquor board took the unprecedented step Wednesday of voting to deny the renewal of the liquor licenses of four beer stores in Whiteclay, Nebraska.
The Nebraska Liquor Control Commission voted 3-0 to deny the licenses of the four stores, which have been criticized for years for contributing to alcohol-related problems on the adjacent Pine Ridge Indian Reservation, where alcohol possession and sales are legally prohibited. The decision is likely be appealed.
Before voting, the three members of the commission each outlined their rationales for denying the licenses.
Commission member Bruce Bailey cited a number of provisions in state law that he felt were not being upheld in Whiteclay to bolster his opinion that law enforcement is inadequate. He cited the 150 ambulance calls to Whiteclay, reports of public intoxication and sexual assaults of young girls, and the "moving" testimony of Bruce and Marsha BonFleur.
The BonFleurs are leaders of the Lakota Hope Ministry, which has worked in Whiteclay…