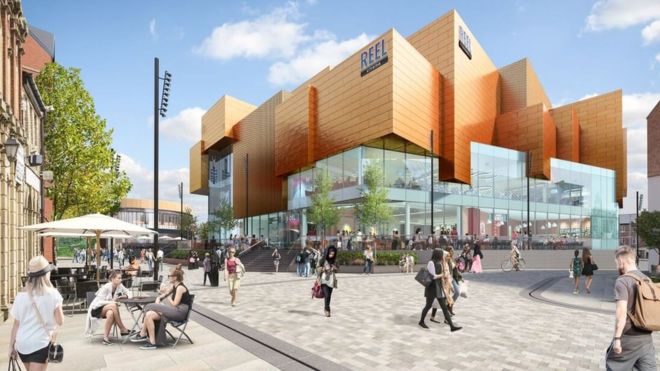 A plan for a £60m retail development in Rochdale town centre has been backed by councillors.
The planning committee approved Phase One of the Rochdale Riverside scheme for a complex of new shops and a cinema in the east of the town centre.
The development features new Marks and Spencer and Next stores with Reel Cinemas operating the cinema.
Developer Genr8 said it would be the "final element" of the town's regeneration.
The scheme will have about 24 shops and restaurants.
Council leader Richard Farnell (Labour) said: "This is yet more progress for this important development, which will bring High Street names that are not currently represented in Rochdale, as well as thriving…