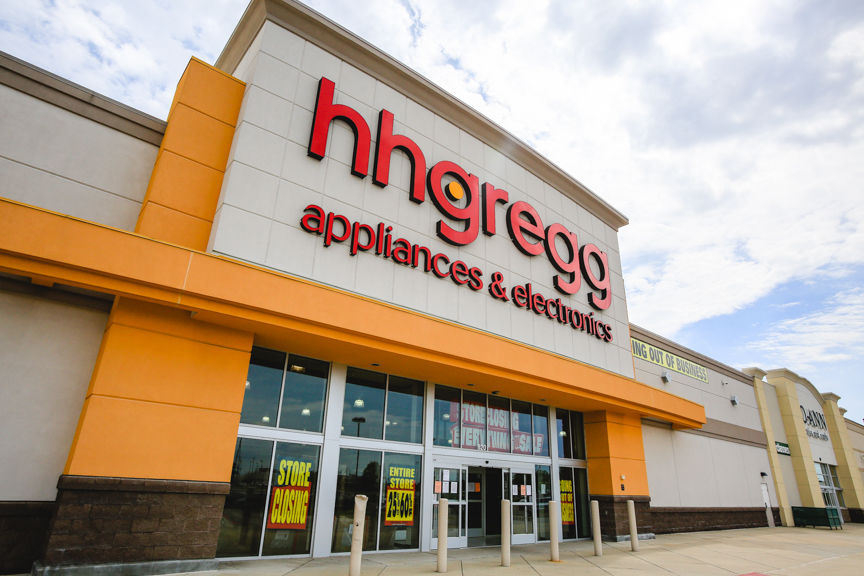 INDIANA — In case you haven't heard, the retail world is ending as we know it.
The so-called "retail apocalypse" has caused thousands of brick-and-mortar stores across Indiana and the United States to announce closures in 2017. And more are expected.
Brokerage firm Credit Suisse is predicting that 8,600 stores will shut down by year's end. For comparison, only 2,056 stores closed in 2016 and just 6,163 shut down in 2008 at the height of the recession.
The retailers behind the closings are varied: Payless is shutting down 400 stores; Rue 21, 400; Sears Holdings, 150 Kmart and Sears stores and — more recently — 50 auto centers and 92 pharmacies; JC Penney is closing 138 stores; Macy's, 68 — and there are more.
The ones listed above are simply shutting down some of their brick-and-mortar locations. Other retailers, such as the Indiana-based HHGregg (closing 220 stores), have filed for Chapter 11 bankruptcy and are liquidating all their locations. And then there are the shops, such as Bebe, with approximately 170 stores, that are transitioning to online sales only.
The announcements have left some Indiana cities with multiple empty storefronts.
In Kokomo, three large retailers have decided to leave town. The Sears, a Markland Mall mainstay, recently removed its letters that adorned the outside of the building. MC Sports also vacated the shopping center, and the city's HHGregg is in the midst of selling its assets.
But for all "the ceiling tiles are falling" hysteria, John Talbott thinks the recent closings are more a sign of the dawn of a new retail era than a shopping Armageddon.
Reasons behind closings
Talbott is the director of research at Indiana University's Center for Education and Research in Retailing. He envisions most brick-and-mortar stores changing the way they operate instead of disappearing entirely.
He partly chalks up the reason that so many retailers are closing locations right now to previous rushes on their part to open as many storefronts as possible.
There's pressure for companies to demonstrate that their sales, or top-line, are growing, he said. If those retailers discover that several of their stores are underperforming, it can be hard for them to extract themselves from their leases without resorting to bankruptcy.
For those that do close, "It's possible that some of them perhaps will pop up again," Talbott said. "We'll see their names again under some different financial entity, and they'll have a smaller number of stores and an e-commerce capability perhaps as well. And they'll survive."
Other stores might fight their way back to stability by doing what Talbott calls "right-sizing." That's when a retailer whittles their store numbers back to a sustainable amount.
But an oversaturated retail market hasn't been the only thing pushing some retailers down their personal fiscal cliff. The rise of online shopping also has contributed to recent store closures, according to Talbott.
E-commerce has grown an average of $40 billion each year of the last three years.
"Many companies were just late…