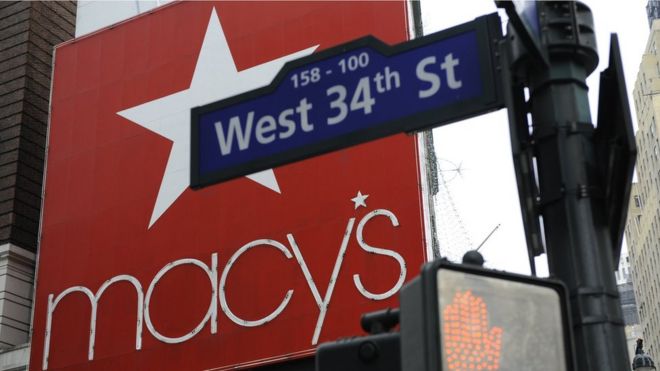 Weaker-than-expected sales at several US department store chains reignited concerns about the US retail sector and prompted investors to offload shares.
Macy's said like-for-like sales fell 4.6% in the first quarter compared with the same period last year.
The decline sent shares in Macy's, which also owns Bloomingdales, down 17% on Thursday.
At Kohl's, like-for-like sales slid 2.7% and were down 0.8% at Nordstrom.
Shares fell close to 8% for both retailers, while Sears sank almost 10%
Hudson's Bay Co, which owns chains including Saks Fifth Avenue, said its same-store sales fell 2.9%.
Jeff Gennette, Macy's chief executive, said the company was well aware of the challenges it faced.
"These are unusual and challenging times for retail, especially for mall-based stores. We certainly know these changes that we're seeing are … not cyclical," he said.
Some analysts said the decline in department store sales point to broader weakness in consumer spending – a key driver of economic growth.
"It's a gut check about the health of the consumer," said Phil Blancato at Ladenburg Thalmann Asset…