Digital-savvy CEO seeks to turn around French store chain
Carrefour could become European target for Amazon: analyst
Carrefour SA, which pioneered the big-box supermarket combining food and general merchandise in the 1960s, has been stepping up efforts to fuse e-commerce and in-store shopping. Amazon.com Inc.'s $13.7 billion deal for Whole Foods Market Inc. raises the ante for the French retailer.
Carrefour this month named a new chief executive officer, turning to 44-year-old Alexandre Bompard, who has been leading electronics retailer Fnac Darty SA since 2011. His mission, which is taking on additional urgency in the wake of the Amazon deal, is to expand his new employer's online presence while revamping its tired "hypermarkets."
Such stores have gone from being Carrefour's backbone to its Achilles heel, struggling with competition from Amazon as well as nimbler big-box operators like Societe d'importation Leclerc SA, discounters and higher-end grocers like Grand Frais.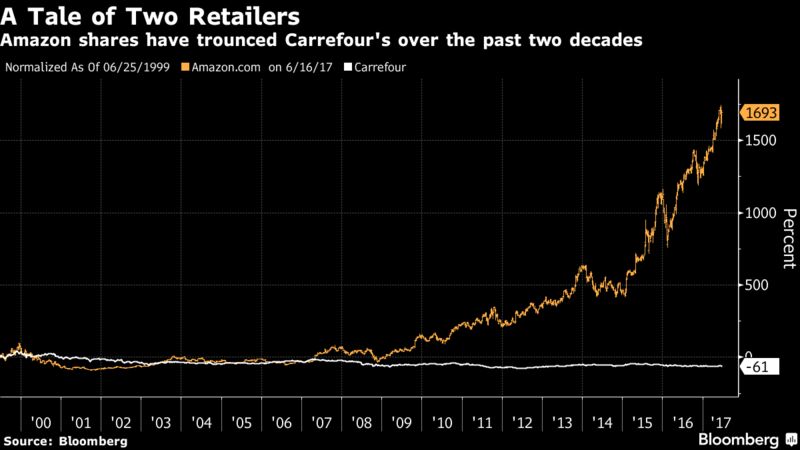 "The hypermarket concept needs to be fundamentally rethought in terms of what it's bringing to the market and in terms of differentiation from online," said Joelle de Montgolfier, retail consultant at Bain & Co.
French retailers, with Carrefour among the leaders, have been more successful in e-commerce. Click-and-collect services have flourished in France for more than a…