Chains facing off with landlords in 'game of chicken'
Bankruptcies in industry seen accelerating into next year
As if malls didn't have enough problems, count one more: retailers looking to slash the duration of their leases.
After more than a dozen bankruptcies this year contributed to thousands of store closures, visibility for the industry is so poor that retailers are pushing for lease renewals as short as a year or two — down from five to 10 years.
"You're certainly seeing the renewals geared toward the shorter term, rather than the five-year renewal," said Andrew Graiser, head of A&G Realty Partners. Retailers are now struggling to figure out how many stores they actually need, he added, and landlords are looking at them "with a much closer eye than they did before."
Somewhere between 9,000 and 10,000 stores will close in the U.S. this year, said Garrick Brown, vice president of Americas retail research for commercial broker Cushman & Wakefield — more than twice as many as the 4,000 last year. He sees this figure rising to about 13,000 next year.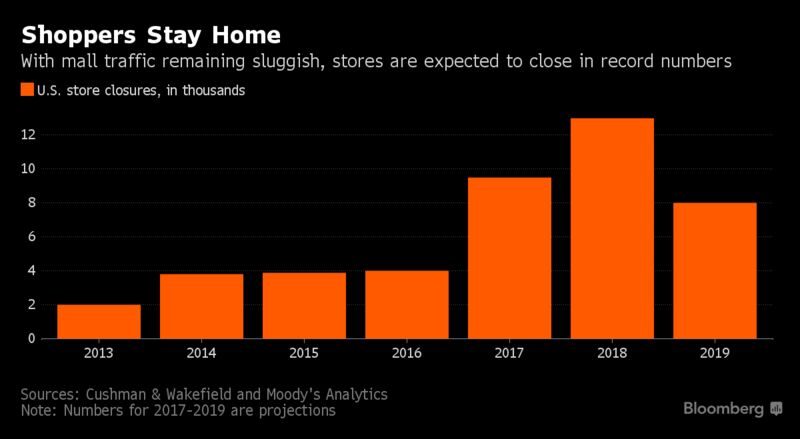 "Everyone's trying to figure out where the bottom of the market's going to be," Brown said. He estimates it could occur in 2018 or early 2019.
And even companies that are relatively healthy are moving to prune back hundreds of store locations, making it less obvious for property owners which tenants they may lose. Deterioration can come fast: Some retailers that were in good shape a year ago are now on the edge today after vendor and financing support dried up, Graiser said.
Retail's footprint reduction is underway for a wide swathe of the industry, cutting across formats and product categories….