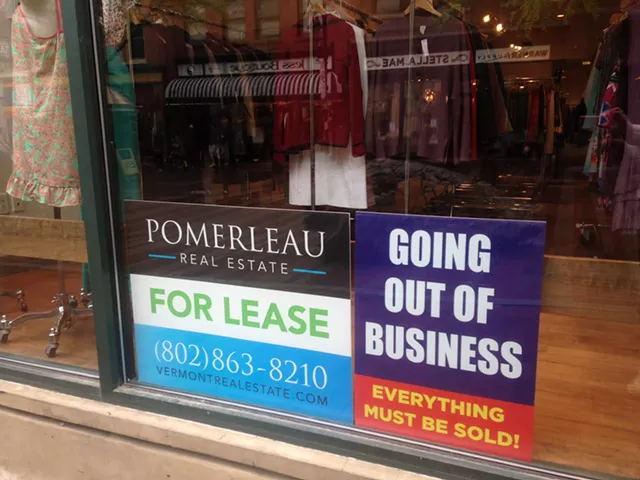 The 2nd Time Around shop will close by the end of the month and might not pay consignors who are owed money for clothing sold at the Burlington store.
"I'm upset," said Juliana Taylor after leaving the Church Street resale outlet Monday.
The Burlington woman says 2nd Time Around owes her $200 for clothing the store sold on her behalf. So far her efforts to collect have been futile.
"Sometime, maybe around March, they stopped issuing checks," she said. When she asked about it, Taylor was initially told there was a bookkeeping delay. Now she said, "It's pretty clear that that wasn't it."
The store is part of a national chain based in Massachusetts that once had 40 locations in a dozen states. Over several decades it became known for putting a high-end spin on thrift, with sales of gently used designer duds.
But some locations were padlocked this spring, and the company announced over the weekend that all stores would close, including the one in Burlington, due to financial problems.
"Because of a convergence of market forces hitting all brick-and-mortar stores — including increased competition from online retailers combined with skyrocketing rents — we have made the difficult decision to close our stores," a company statement reads.
The store typically pays consignors…