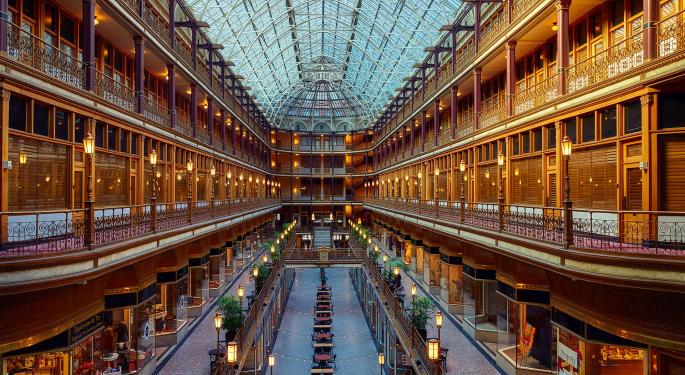 That the retail sector is struggling is no secret. Brick-and-mortar stores are reeling under the impact their online counterparts are having on the way things are bought. Several of them are closing down underperforming stores, while some of them are going out of the business — arguably quite the ominous sign for the sector.
Sears Holdings Corp SHLD 2.32% is closing 66 more stores, as it struggles to return its other stores to profitability, a report in USA Today revealed Tuesday. This was on top of the 150 store closures the company announced in January.
Retail bankruptcies in the first quarter of 2017 alone equaled the bankruptcies filed for all of 2016, according to a report by CNBC, quoting Alix Partners consulting firm. In the first quarter of 2017, nine retail firms filed for bankruptcy, and the year's number look poised to top the post-Great Recession high of 18 for 2009.
Some of the retailers, which have shut shop for good, include Gander Mountain, Wet Seal, RadioShack and Limited Stores.
The National Bureau of Economic Research defines recession as a significant decline in economic activity, lasting more than a few months, normally visible real GDP, real income, employment, industrial production and wholesale-retail sales.
Assessing the sector from a few of these perspectives:
Retail Sales
The Commerce Department's monthly retail sales, which include retail as well as food services sales, are not flashing alarm bells. As has been the wont, after a holiday season surge, sales, in value terms saw a setback in February but has seen a pick up since then.
Employment
The retail sector has been seeing job…