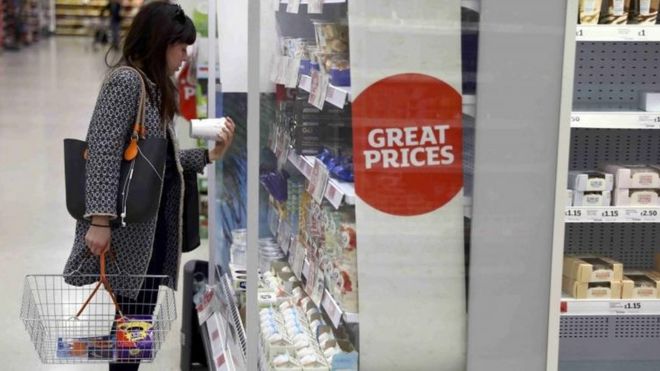 Consumers spent less at the shops last month as they felt "the pinch" from rising inflation and weak wage growth, the British Retail Consortium has said.
In the month to the end of May, sales in shops fell by 4.4%, the sharpest fall in four and a half years.
The BRC, which monitors sales with the accountancy firm KPMG, said the decline was "striking".
Separately, Barclaycard said that the level of consumer confidence in the UK was at its lowest for two years.
Under pressure
However the figures come after a relatively healthy month in April.
Paul Martin, UK head of retail at KPMG, said retailers had been "brought back down to earth with a thump".
"With inflation continuing to rise and wage growth stagnating, consumers are starting to feel the pinch."
The survey also found that online sales of…