Consumer discretionary shares driving emerging-market rally
Health, e-commerce, travel, fun: the trends to keep watching
When Samak Srisarakham first came to Bangkok as an 11-year-old with his older brother, he slept in bare-bones communal bedding next to a tennis court. He could barely imagine growing up to a life of fancy restaurants, new clothes and the latest electronics.
Yet 30 years later, he's a tennis coach in the Thai capital, and a perfect illustration of what former Goldman Sachs Asset Management Chair Jim O'Neill calls "the biggest story in the world" when it comes to investing: the rise of the emerging-market consumer.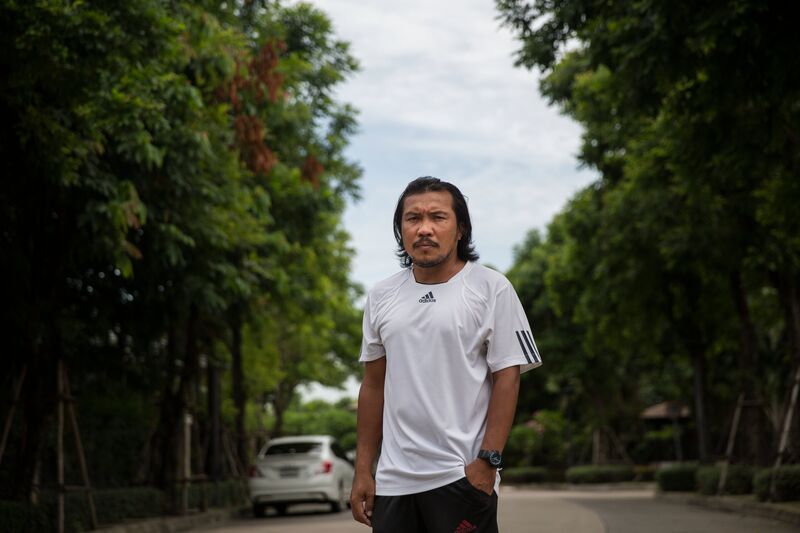 Originally from a poor town in rural northern Thailand, Samak owns three properties and two cars. His two daughters go to an international school and the family has an assortment of smartphones and tablets.
"People used to give me clothes and stuff before, but now I buy at Uniqlo and some other local stores," he says. "I also spend money on extra education for my daughters, like tutoring classes. We go out to eat at a restaurant probably once a month with the family."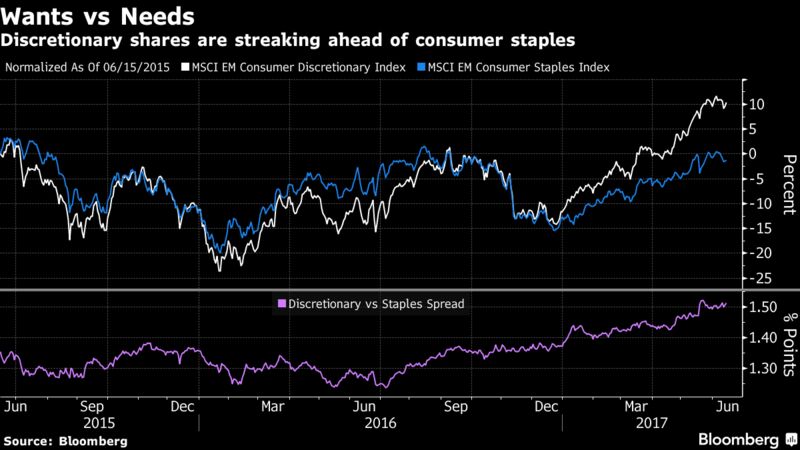 Rags-to-riches stories like Samak's are key to some of the biggest equity gains in emerging markets this year. Stocks of consumer discretionary companies — those that sell products people buy once they have enough disposable cash to provide for more than just necessities — have jumped 22 percent in 2017. Unsung heroes as gains in technology shares grab the limelight, they've helped put the MSCI Emerging Markets Index on track for its best year since 2010.
"Consumer spending is a solid driver of growth across emerging markets, particularly within Asia," said Angelo Corbetta, head of Asian equity in London at Pioneer Investment Management Ltd., which oversees the equivalent of $256 billion.
While poorer countries suffer from infrastructure shortfalls, e-commerce is filling the gap, helping boost consumption by taking away the need for buyers to visit bricks-and-mortar shops. Corbetta says that "consumption trends have changed dramatically over the past years with online sales penetration improving…