Digital-savvy upper-middle class is fueling a consumption boom
Chinese companies make gains because they know their customers
Foreign brands are falling from favor in China, the world's biggest consumer market, according to reports by Nielsen Holdings Plc and Bain & Co.
Domestic companies producing consumer goods such as food and beverages or personal care products are slowly but steadily eroding market share from foreign competitors, leaving them with 30.2 percent of the market last year versus 33.5 in 2006, according to Nielsen. Bain found foreign companies increasing their market share in just four of 26 categories.
That's notable because Chinese consumers are more concerned with brand origin than any other country aside from the Czech Republic, according to Nielsen's survey of attitudes in 70 countries.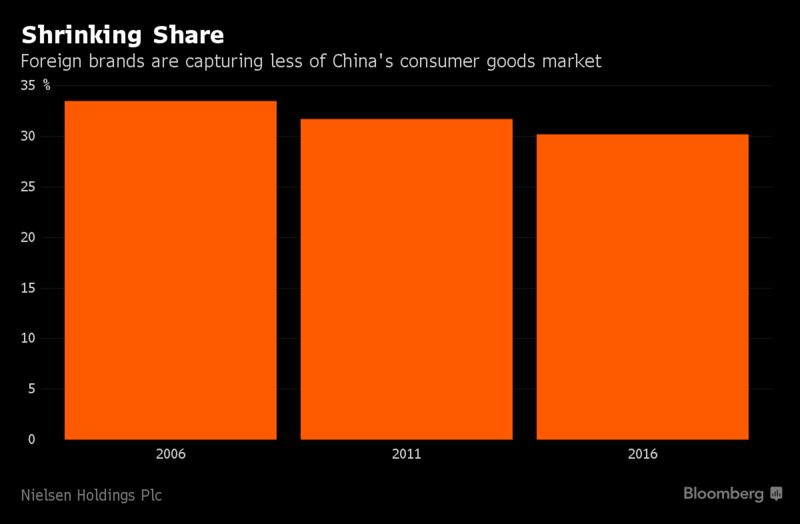 Chinese consumers are interested not…