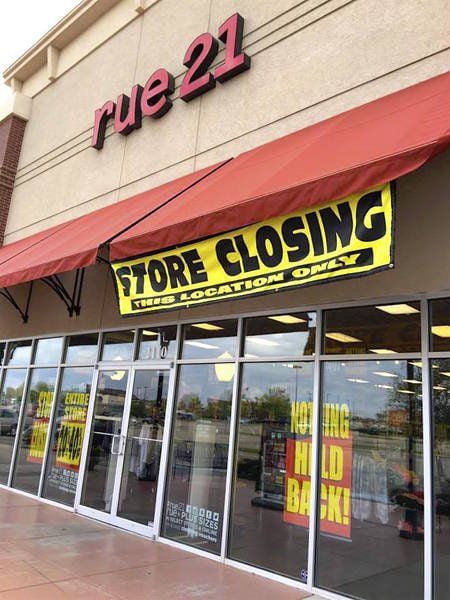 The shift from brick and mortar retail to online shopping is a national trend having local impact.
The City of Stillwater reported in April that sales tax revenues were down for the fifth straight month in a row. Space in shopping centers like Lakeview Pointe sits empty even as more stores announce closures.
Traditional business models are being disrupted in a process that's been dubbed "The Retail Apocalypse."
Online retail has seen consistent double-digit growth over the past decade and eaten up retail market share, hurting malls and shopping centers, according to a report by investment website The Motley Fool.
"The disruption of internet retail exposes the fact that maybe there has been too much retail out there," Nicholas Rossolillo wrote in an April 29 story for the site. "Stores are closing and the industry is consolidating into fewer players."
He says that may be good news for those retailers left standing but it's bad news for people in smaller towns and isolated areas who have fewer shopping options and worse news for cities that rely on sales tax revenue.
Business Insider reported in March that one of the biggest waves of retail closures in recent years was underway, with more than 3,500 stores nationwide expected to close in the next few months.
Department stores like Macy's, Sears, Kmart and JC Penney announced they would be closing less profitable locations, including Stillwater's JC Penney store.
Ascena Retail Group, which owns Ann Taylor, Loft, Lane Bryant, Justice, Catherine's, Maurice's and Dress Barn announced in June that it would be closing at least 250 but possibly up to 650 stores over the next two years, including Stillwater's Dress Barn, which closed June…