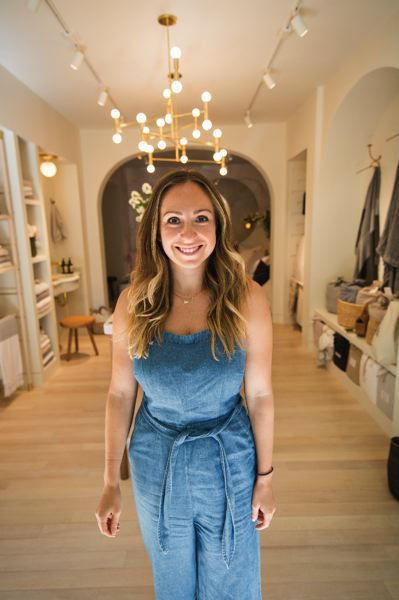 Brick and mortar retail is in decline, but some Portland businesses are trying to buck the trend by turning their stores into venues.
The Business Tribune visited three new Portland retailers to see why they are banking on traditional stores, and how they aim to stand out.
Fully
David Kahl gave his company a rebrand in April. It was called Ergo Depot and it sold ergonomic furniture, such as sit-stand desks and kneeling chairs. The new name is Fully. This name change is part of a pivot to suggest that the furniture is all about living life more fully. But the e-commerce company also opened a bricks-and-mortar showroom on Water Avenue (the Rodeo Drive of the Central Eastside) where customers can come in and feel the merchandise.
It's a familiar pattern: e-tailer grows brand; e-tailer wants more; e-tailer opens brick and mortar store. Glasses company Warby Parker did it, opening 44 stores. Amazon is dabbling in it with its bookstore, such as the one in Washington Square Mall.
On a recent morning, three Fully salespeople were at work at standing desks. When not tending to live customers, their work includes answering customer service queries. The space has large windows, a bar with kombucha and beer taps, and a small elevated area that can be a stage. A long-eared dog has the run of the place.
"There are a lot of trends in our favor and we're going to keep making great products," Kahl told the Business Tribune. "But with the brand change to Fully we're no longer tied to furniture. Fully can mean whatever. We'll look into other products that help us connect with ourselves and others better."
Sit-stand
He says they are taking a hard look at flooring, because humans didn't evolve walking on flat ground. They have a rubber standing mat with bulges and raised edges that "give the body the invitation to move. When the body's moving around more it feels better. There's a lot of flat arches now and back problems just because we're walking on unnatural (flat) terrains."
The company has a $2,000 recliner, the Gravity Balance, that has four positions and allows one to jiggle side to side a little, to keep movement going. Fully's designers are also debuting a line of children's furniture later in 2017.
The showroom allows people to see, sit on, stroke, listen to and even smell the desks and chairs they will be spending half their lives at. A basic two-legged Jarvis adjustable desk goes for around $550. So it's an investment that people need to try out the first time.
Bring in…