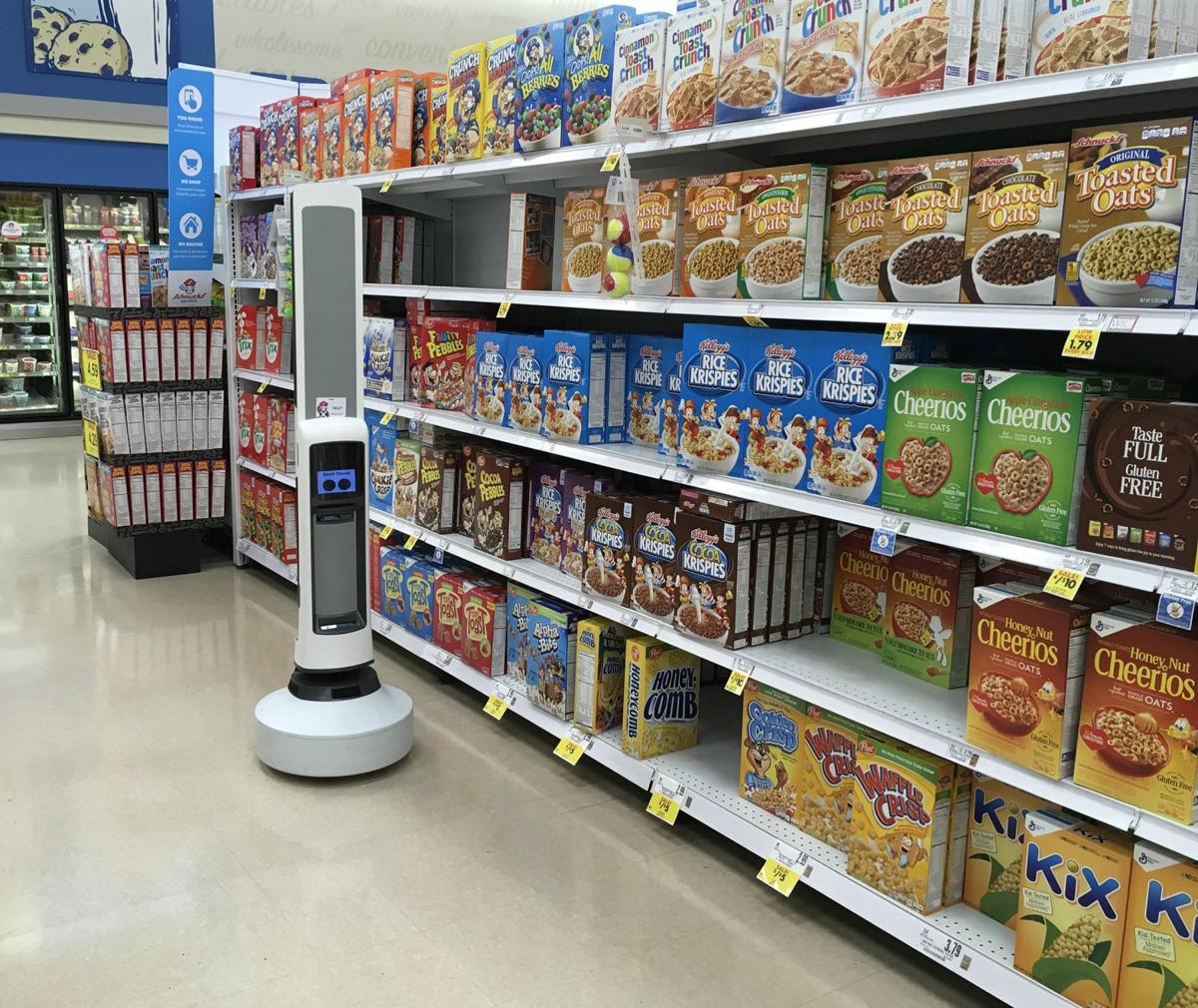 A slender robot named Tally soon will be roaming the aisles at select Schnucks groceries, on the lookout for out-of-stock items and verifying prices.
Tally doesn't have limbs but has two blinking eyes on a digital screen to make the robot appear friendly. Its base is 38 inches tall and an extension can make it stretch taller to scan out-of-reach shelves with cameras atop a circular base that resembles a Roomba vacuum.
Maryland Heights-based Schnuck Markets, which operates 100 stores in five states, on Monday will begin testing its first Tally at its store at 6600 Clayton Road in Richmond Heights. The pilot test is expected to last six weeks. A second Tally will appear in coming weeks at Schnucks stores at 1060 Woods Mill Road in Town and Country and at 10233 Manchester Road in Kirkwood.
The robots are the first test of the technology in Missouri and could ultimately be expanded to more Schnucks stores.
Each 30-pound robot is equipped with sensors to help it navigate the store's layout and avoid bumping into customers' carts. When it detects product areas that aren't fully stocked, the data is shared with store management staff so the retailer can make changes, said Dave Steck, Schnuck Markets' vice president of IT and infrastructure.
The primary focus of the data collection is to determine the store's in-stock position, but other shelf data such as price errors may also be examined.
"This is a big learning experience for us to really understand what the capability is," Steck said. Large, consumer packaged-goods companies provide the primary…