Since our how to hack Facebook's custom audiences for big payoffs post, we've had a lot of feedback from business owners wanting to know more about Facebook Dynamic Product Ads – or DPAs – and how they can cash in on the action. Why the big buzz? Facebook Dynamic Product Ads allow advertisers to dynamically generate product catalog ads and show specific product ads to specific users depending on which products they may be more interested in. Plus, with the use of lookalike audiences, you can find tons of potential shoppers who are interested in what you're selling.
In other words, Facebook Dynamic Product Ads takes automated marketing to the next level, allowing online stores to target more accurately, automatically create highly relevant ads and tailor campaigns to where ad-viewers are in the sales funnel to get the timing just right for increased conversions. And unlike Google Shopping, advertisers don't need to rely on and compete for small sets of keywords, as DPAs allow you to take remarketing to the next level as you target potential shoppers based on past actions and interest.
So, how do you get in on the action? These 3 easy steps to setting up Facebook Dynamic Product Ads will get you set up in no time.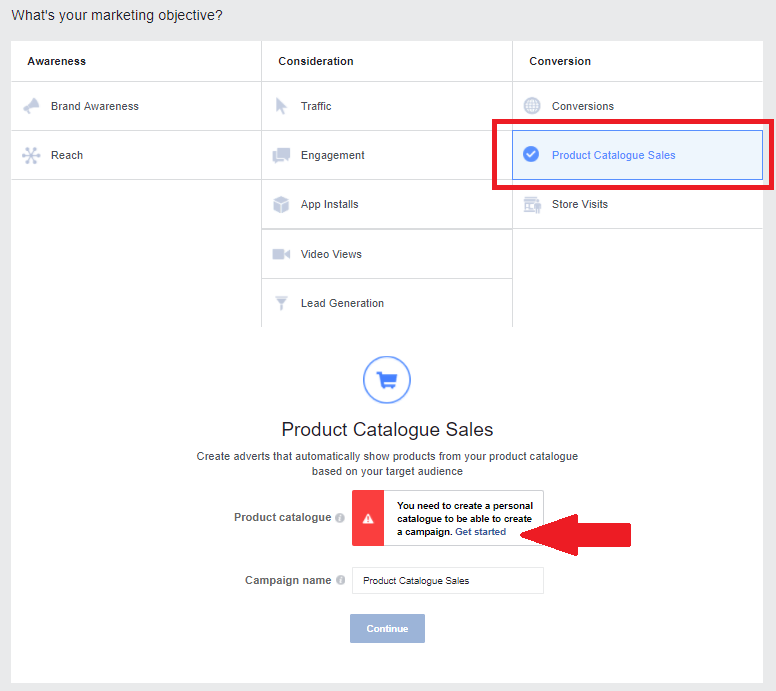 Step 1: Creating Your Product Catalog
The first step is to set up your product catalogs. You can either do this by starting your first campaign as shown above, or by clicking on 'all tools' and selecting 'Product catalogs.'

Then, you'll be asked to name your catalog, list the type of product category and link it to a specific Facebook account page.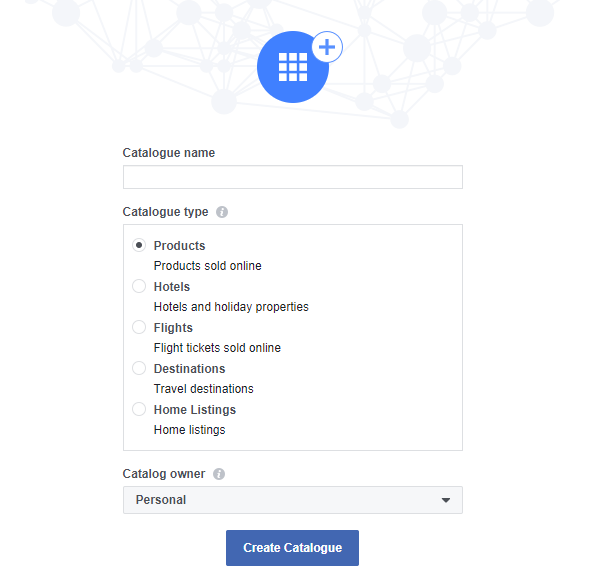 Next, import your product feed into Facebook, where you can either upload a file or create a schedule to download your products if they're hosted online.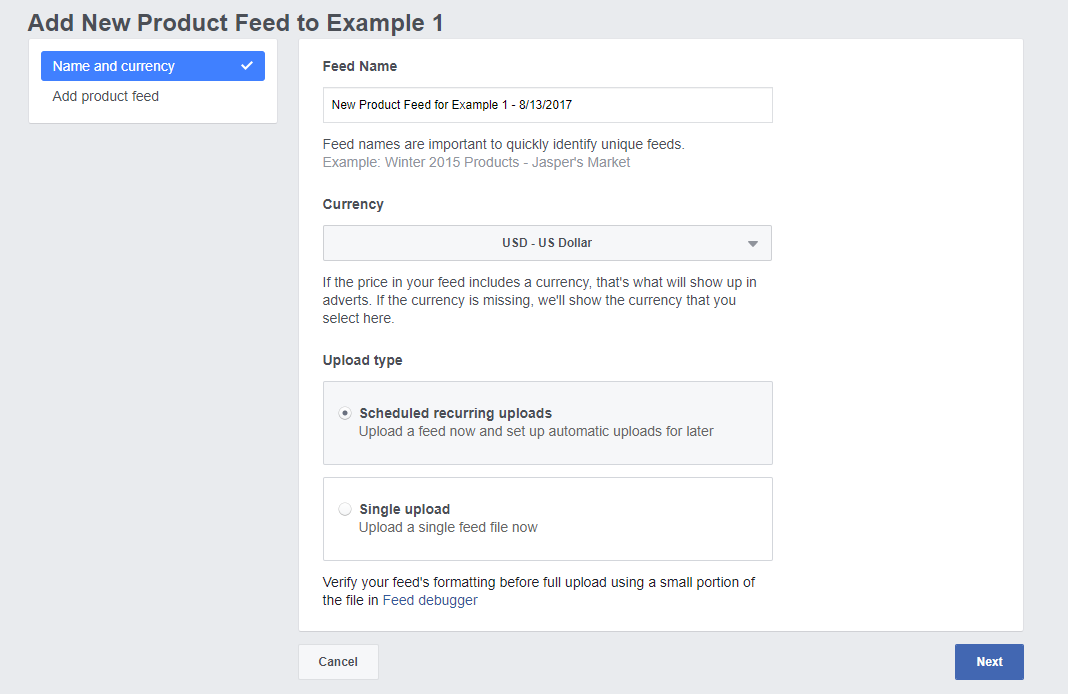 'Scheduled recurring uploads' is where you will point to your dynamically-generated feed file by way of URL, and 'Single upload' is where you can add a .cdv file with all your product data.

If you're opting for the latter, the next point is for you:
How to Create a Product Catalog .csv File
To create your .csv file, you will need to create a spreadsheet that includes the following information:
Product ID
Product Title
Price
Category
Description
Availability
Condition (New/Used)
Image Link
Link to Product Page