Williams-Sonoma's e-commerce revenues grew to almost 52% of total revenues in its fourth quarter 2016. Now the company is setting its sights on investing in the digital customer experience.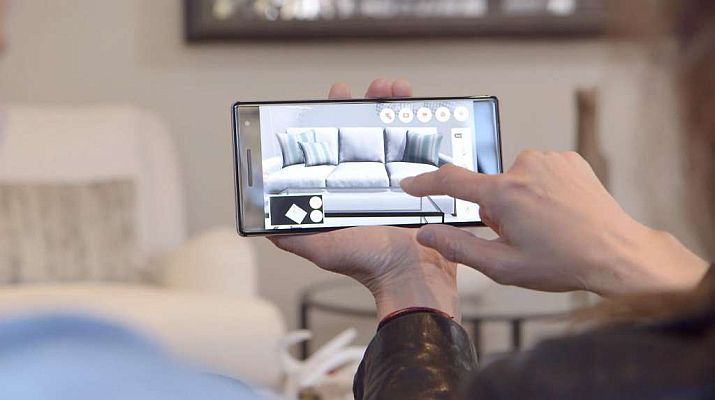 "We were early to understand the importance of e-commerce and we now generate almost 52% of our revenues online and we do so profitably," said President and CEO Laura Alber.
E-commerce revenues were up 2.2%, generating 51.1% of total company net revenues for the quarter, compared to 49.9% in the year ago-period.
"In our marketing, we are focused on driving an improved customer experience and further E-commerce growth," said Alber, noting the company has always had a high percentage of e-commerce sales thanks to its catalog heritage.
Now the parent company of the Pottery Barn and PBteen has launched its first Tango Augmented Reality application, as well as 3D room design and product visualization tools developed for the brands. And the company notes these tools are just the first of a suite of new products and site enhancements from Pottery Barn rolling out over the next year.
The smartphone augmented reality app "3D Room View" by Pottery Barn is powered by Tango technology from Google. Tango is a set of sensors and computer vision software that enables smartphone augmented reality.
3D Room View will launch with a focus on the living room and will add additional spaces over the course of the year. The app allows customers to either add products to an existing room, enabling them to see how new products will look with their current furniture and decor, or they can empty the room to start the design process from scratch. The app offers five living room features to start: customers can add, move and remove items, change the color of the upholstery or pillows, and zoom in to see details.
Customers will also have access to 3D Room View with the help and expertise of in-store design specialists at select Pottery Barn stores in the San Francisco Bay Area, with plans to roll out across the country.
The first 3D design and visualization tools launching this month on web and mobile include "Design Your Perfect Desk" for PBteen and…