Chain has now topped projections for 13 straight quarters
Sky-high expectations make it harder to please investors
Home Depot Inc. topped Wall Street's profit estimates for a 13th straight quarter — an enviable feat for many retailers — but it elicited a ho-hum from investors.
After years of thriving during a broader retail slump, the home-improvement chain is having a hard time pleasing shareholders with its results. Even after sales grew faster than projected last quarter and the Atlanta-based company raised its forecast, the shares slipped less than 1 percent in Tuesday's trading.
Home Depot is contending with sky-high expectations, along with concerns that a robust U.S. housing market — the source of its growth streak — may weaken. If home prices begin slipping, consumers will have less money to put toward renovations and less reason to shop at Home Depot.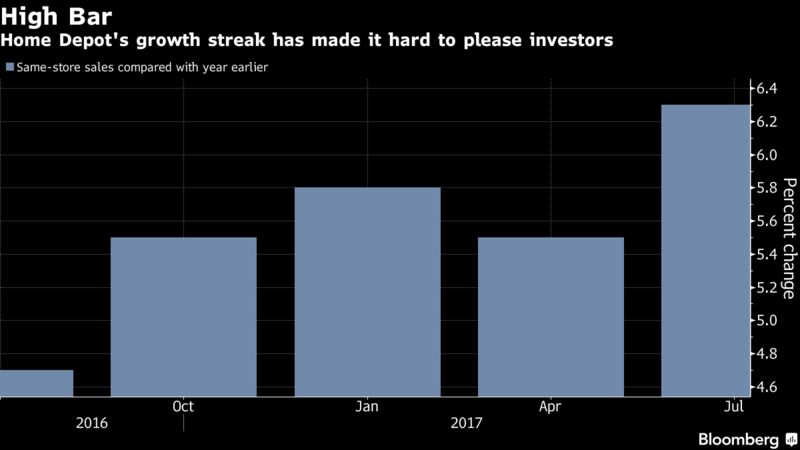 For now, the company is in "rarefied air, given the current retail environment," Scot Ciccarelli, an analyst at RBC Capital Markets LLC, said in…