If you are one of those people who thinks America's retail industry is doing just fine, well, there are three possibilities: You've been living under a rock; you think Amazon refers to a South American river; or you're a real estate developer.
As everything from once-mighty department stores to niche clothing chains announce plans to shutter hundreds of locations, and retailers file for bankruptcies at a record pace, builders are pouring growing sums into retail projects.
Across the country, construction spending on shopping centers topped $1.6 billion in June, the largest amount since 2008 and the Great Recession. Builders have been especially busy working on malls, spending $404 million in April. In nominal terms, that's the second highest monthly total ever according to Census data, coming in behind July 2008.
So at a time when news headlines are full of store-closings, and the internet is methodically destroying any experience that involves parking lots, fitting rooms, or cash registers, why on Earth are we still building more retail space?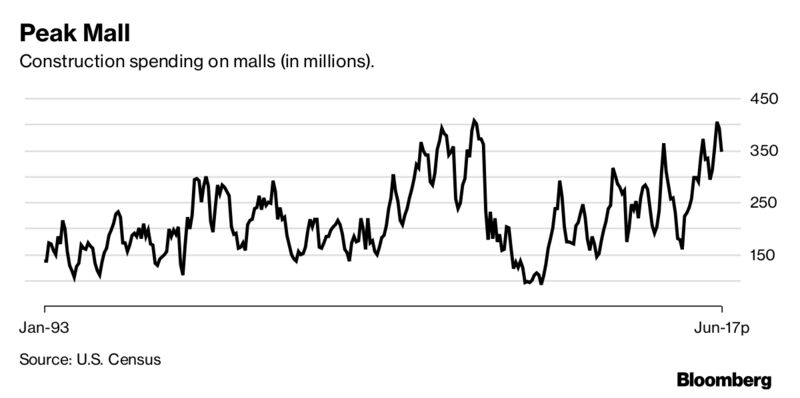 First, it's worth pointing out that this…