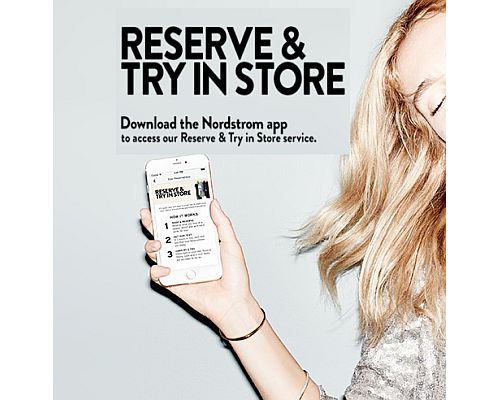 Nordstrom's business is evolving and the retailer continues to prove its capable of embracing the change to unified commerce.
Nordstrom's online business reached over $3 billion, growing 30% on an annualized basis since 2010. E-commerce represents almost 25% of the company's business now, while it was just 8% in 2010. However, the accelerated shift to e-commerce has impacted Nordstrom's overall profitability. Over the past five years, Nordstrom's spending in technology, supply chain, and marketing capabilities grew by 20% on average.
"As we evolve with changing customer expectations, our business has shifted from a four-wall model to one that supports multiple channels," explained CFO Michael Koppel. "This reflected significant investments to fuel growth over the past five years in both e-commerce and new markets."
The company plans to invest roughly $3.4 billion of capital over the next five years, approximately 4% of sales, lower than the five-year historical average of 5%, due to moderating store investments.
"With technology and supply chain as a key enabler of delivering customer experiences, roughly 40% of our plan is allocated towards modernizing our tech platform, delivering digital and mobile enhancements, and expanding our fulfillment network," said Koppel.
Additionally, as Nordstrom shifts to a cloud-based platform, its tech spending is transitioning from a build to a rent model.
Nordstrom's 2017 Plans
On its path to unified commerce, Nordstrom began offering buy online, pick-up in store (BOPIS) in 2008, later adding curbside delivery in all U.S. full-line stores. In 2016, the company had a BOPIS store sales volume of 45%.
Now the retailer has completed the pilot of its mobile feature that gives customers the ability to reserve merchandise online and try on in stores. The company plans to expand the service to 50 full-line stores in 2017.
"Since the launch last fall in six…