Sterling breaks five-day decline against the common currency
Retail sales beats economists estimates, driven by food demand
The pound extended gains versus the euro on Thursday as U.K. retail sales rose more than forecast in July.
Sterling snapped a five-day decline versus the common currency after data from the statistics office showed demand for food spurred the volume of goods sold by 0.3 percent, compared with the median prediction for a 0.2 percent increase. The retail sales numbers come a day after data showed that U.K.'s unemployment rate dropped to the lowest since 1975 and wages rose more than forecast.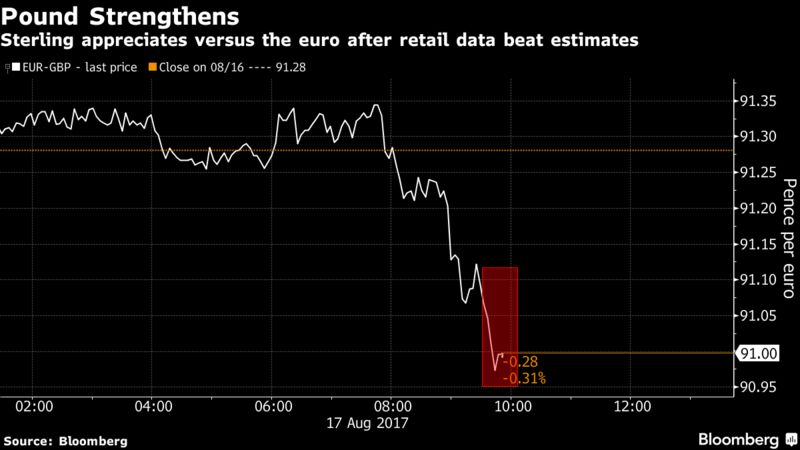 "It was again some good news for sterling," said Georgette Boele, a…