Underlying trend shows sales growth at weakest since 2013
Shoppers are changing habits to combat faster inflation
U.K. consumers are flagging, stripping the economy of its most consistent and important support over the past two years.
From a slowdown in spending growth to switching to cheaper brands to save money, the impact of faster inflation on households is clear to see. According to separate reports on Thursday, annual growth in retail sales the quarter through July dropped to 1.8 percent, the weakest in almost four years, while households are ramping up efforts to save money at the supermarket.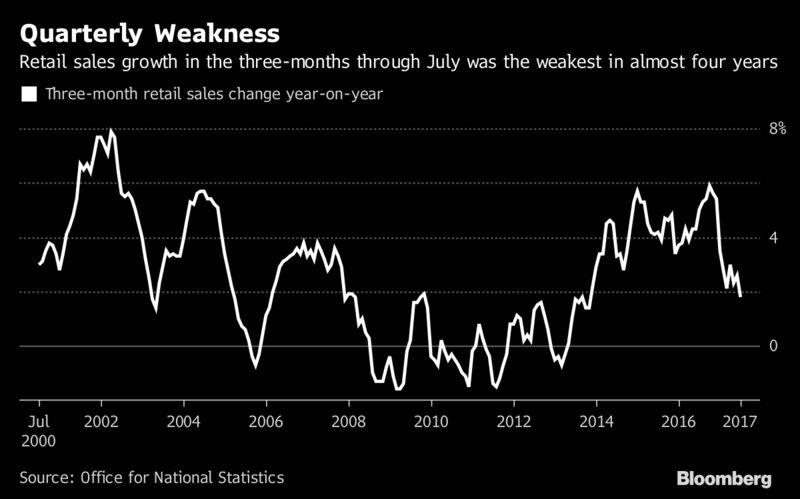 The weakness is a response to inflationary impact of the pound's decline after Britain voted to leave the European Union. Prices are now rising faster than average wages, and real incomes fell 0.5 percent in the second quarter, eroding workers' spending power. Even with unemployment at a four-decade low, the inflation squeeze and concern about Brexit mean consumer confidence has weakened this year.
"Consumers are watching and waiting for inflation to subside and for the post-Brexit situation to become clearer," said Andrew Sentance, a former Bank of England policy maker who's now an economic adviser at PwC. "Until there is some relief on these two key…