We've analyzed $50M worth of sales to find the secret to getting a 36% increase in ROIs this holiday season!
With just a month away from the biggest shopping day of the year, you should be going full steam ahead. But are you putting your money and effort into the right places? A lot of small businesses slow down their Google advertising after Thanksgiving weekend, thinking that:
The biggest shopping day is behind them
They don't need SERP (search engine result page) traffic when they have Facebook and other social campaigns running
It is too expensive to compete during these times
The ROIs (return on investments) aren't worth it
However, a ROI case study we just performed found that for all of these cases, the exact opposite is actually true.
During peak shopping days, from Thanksgiving weekend through to December 15 is when you should increase your budgets if you are hoping to get higher CTRs and ROIs and ultimately make the most of all those online Christmas shoppers at the ready to buy.
To prove this, we analyzed over $50 million worth of 2016 holiday sales to compare average costs, ROIs and CTRs before and during peak holiday shopping period.
Let's look at the stats.
AdWords Holiday CTRs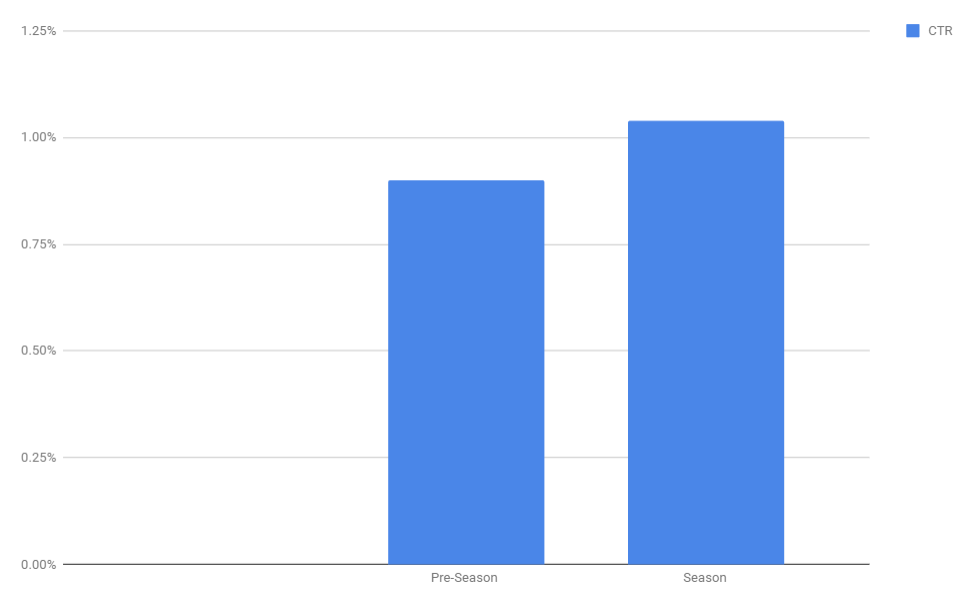 In our case study we were able to prove that the average CTR increased by as much as 14% from pre-season (October 23-23 November) to peak season (November 24 – December 15). What does this trend mean? That during peak season you are likely to get 14% more clicks on your AdWords current ads.
AdWords Holiday ROI
eCommerce stores who invested in AdWords campaigns enjoyed a whopping 36% increase in ROIs during this period.
As we mentioned, a lot of eCommerce store owners are afraid of increased holidays bids. However, while there was an increase of 9% average, ROI is going to be up by 36% and that's what counts. This means that despite an increase in spend, traffic will actually cost you less during peak shopping days.
To take advantage of the 36% average increased ROI trend, you need to throw more money into your campaigns. Taking…