A new profile of Apple retail chief Angela Ahrendts has been posted today by BuzzFeed News, providing a look into Ahrendts' move from Burberry, the inspiration for her approach to retail from late Apple CEO Steve Jobs, and her partnership with Apple design chief Jony Ive. Ahrendts has been in the spotlight lately following her presentation during the iPhone X keynote event in September, where she explained Apple's new retail initiative, Today at Apple, and provided a sneak peek into upcoming locations around the world.
Ahrendts said that her approach to the new retail strategy began with an inspiration from Steve Jobs, comparing the brick-and-mortar locations as the retail team's "hardware" and the inner workings of the store — like Today at Apple programs — as the "software."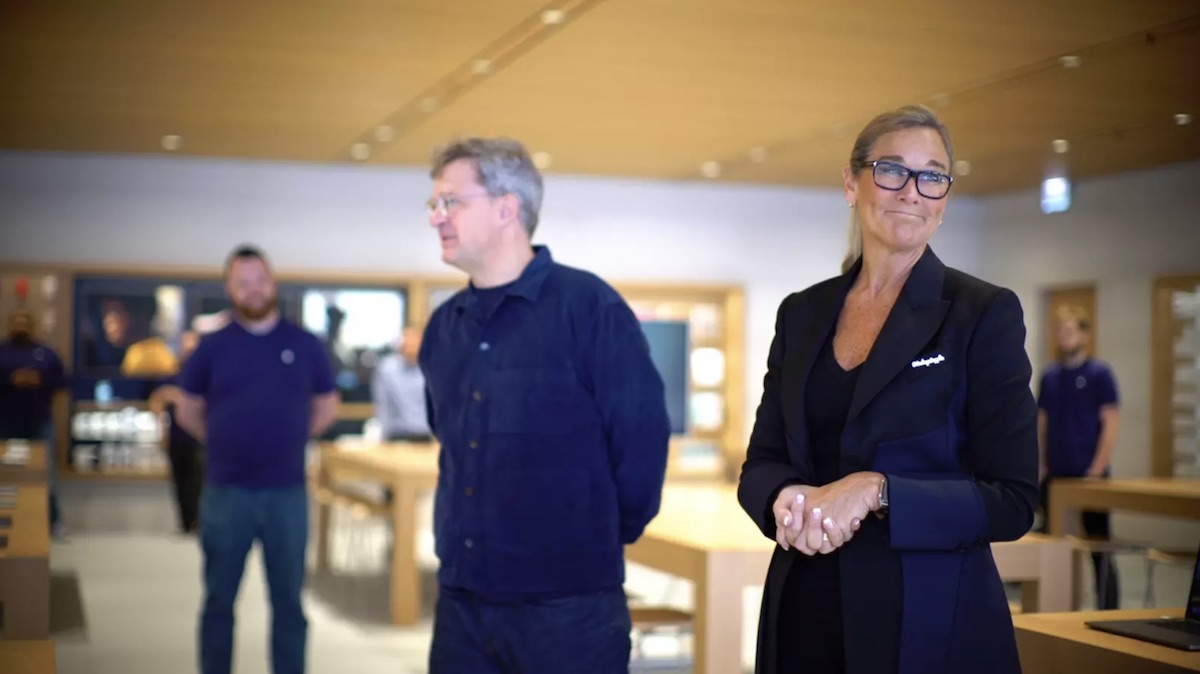 Ahrendts's approach to retail harkens back to the late founder Steve Jobs' insistence on building "the whole widget" — in other words, constructing the look and feel of a device, as well as making the operating system and the processor that runs it, in order to fully optimize — and control — the entire user experience.

"This is our hardware," she said, pointing to the Indianapolis store's glass doors and indoor ficuses. "Then you say, 'What's the software of the store? How do we turn it on?' Because this unto itself is magnificent, but it's not just what it is, it's what it does," referring to the new Today at Apple program, under which locations host events like photography workshops and coding classes.
Ahrendts has tweaked parts of Apple's retail "software" by changing employee t-shirts to a softer material, and removing lanyards so employees "make a human connection" with customers. One former Apple Genius said that while removing lanyards made uniforms "cleaner," the…