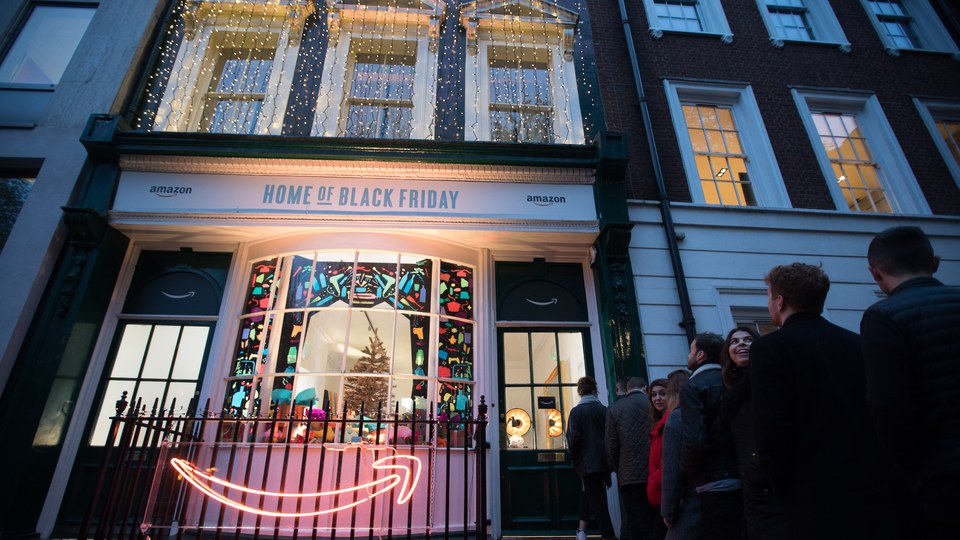 For a third-straight year, U.K. retailers celebrated Black Friday wildly, and Amazon dived into the spirit, deploying a five-room, 3,000-square-foot pop-up shop in London's Soho square.
Why it matters: Retail start-ups, e-commerce outlets, and brands are increasingly looking to pop-up stores as a means for driving sales and creating brand awareness. PopUp Republic, a services provider for the pop-up industry, estimates that broadly measured, these stores generate $50 billion in sales in the U.S. annually.
Amazon has opened dozens of smaller pop-ups across America this year, aimed at showcasing its hardware products, like the Kindle Fire. But this was the first in Europe, and, according to Alvaro Morilla, an analyst with Kantar Retail, it hints at a new model for how e-commerce companies will test products, learn about consumer tastes, and burnish their brands.
Amazon's London pop-up is not about capturing traditional retail sales at all.
…