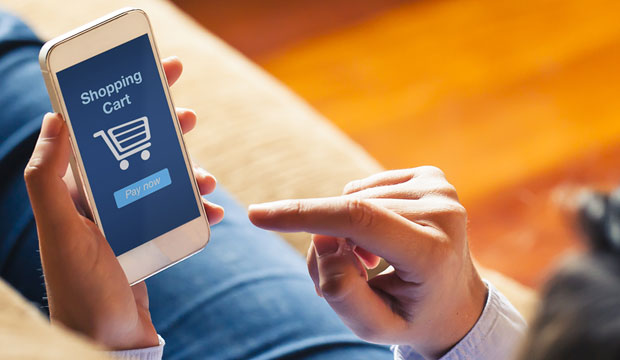 ALL EC Ecommerce Exchange
Looking for ecommerce software or service providers for your online business? Search and compare vendors by specialty and location. Choose the best solutions to help your business grow and succeed.
Put ALL EC to work for you today!
One thing the latest holiday sales season made crystal clear is that mobile commerce is on the rise.
On Cyber Monday — which set an all-time-high overall sales record of US$6.6 billion — mobile shopping totaled 47.4 percent of visits to retailers' websites, according to Adobe, which analyzed 1 trillion visits to more than 4,500 retail sites.
Revenue from purchases made over smartphones grew a record 39 percent year over year to $1.6 billion, and mobile transactions closed at a 12 percent higher rate on Cyber Monday 2017 over the previous year.
"On our customers' sites, we're consistently seeing about half of all traffic coming from mobile," said Graham Cooke, CEO of Qubit.
A pre-holiday survey of 1,000 shoppers, conducted by Leanplum and Branding Brand, uncovered the following:
65 percent of shoppers planned to make purchases using mobile devices;
64 percent expected to use mobile to learn about sales, coupons and other deals;
50 percent would opt-in for push notifications; and
35 percent intended to use smartphone apps to do their shopping.
Etailers could do much more to milk the mobile shopping cow. Revenue per visitor is 56 percent lower on mobile than on desktop.
"Traditional mobile sites aren't designed for the way people want to discover new products," Cooke told the E-Commerce Times.
Following are some steps SMB etailers can take to improve their mobile performance.
1. Get the Basics Right
"Make it easy to log in from mobile," Cooke advised.
Product pages should feature large, high-quality images that can be zoomed into," he suggested. Also, the online checkout "should involve as few pages as possible."
Don't worry about snazzy features like artificial intelligence until your basics are sound, Cooke said. "AI isn't capable of creating information — just capable of reorganizing or mining information."
Etailers need to collect data in a useful and consumable form first.
2. Make Product Search Easy
Customers often use a traditional hamburger menu as the way to find products in brand catalogs, some of which…