Even as California readies for the rollout of recreational marijuana starting Monday morning, elected officials and industry leaders are wrangling over a pivotal question: How widely available should the drug be?
With the sale of buds and edibles and other products set to begin New Year's Day in a handful of cities — including Oakland, Berkeley, San Jose and Sebastopol, where launch parties will feature food and live music — some cannabis advocates are urging local officials and state legislators to let the free market flow as they dole out "adult-use" licenses in the days, weeks and months ahead.
Without healthy competition between retail outlets in what is expected to be a multibillion-dollar market, they say, prices will rise, while the difficulty of obtaining a potentially lucrative government license could breed corruption.
"The market should decide what the retail accessibility is for cannabis," said Joe Rogoway, a Santa Rosa lawyer who helped draft Proposition 64, which voters passed in November 2016 to legalize recreational marijuana.
Comparing cannabis and licensed alcohol sales, he said, "I don't see the justification for limiting retail outlets. That is anti-competitive, anti-capitalist and anathema to the free-market principals that govern our society."
But many others, both inside and outside of the cannabis world, support some restrictions on recreational sales, as long as they aren't onerous.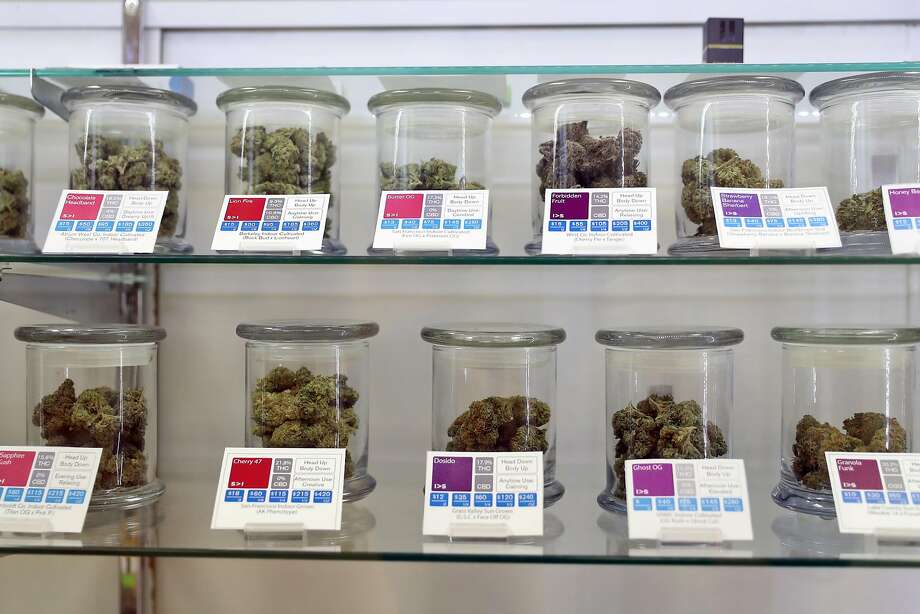 Henry Wykowski, an attorney who represents clients in the marijuana business, said it is important to limit the quantity and placement of cannabis shops if for no other reason than to work to gain public acceptance of the drug, which remains illegal federally.
"Alcohol is more widely accepted than cannabis is. That's why they are making these restrictions," said Wykowski, who co-founded the California Cannabis Industry Association. "By limiting it, you have greater control over quantity and placement. You don't want a dispensary across from a school."
Another view was expressed by Robert MacCoun, a law professor and social psychologist at Stanford University who has been studying recreational marijuana legalization in California and other states.
He has written that Prop. 64 could yield benefits, such as increased quality control and fewer arrests, as well as drawbacks, such as higher overall use of cannabis because it will be easy to obtain and commercially marketed like other consumer products.
"In my opinion, there is a credible concern that the more cannabis is available, the lower its price and the greater the increase in the amount of cannabis that is consumed," MacCoun said. "Compared to the harms of other drugs like tobacco or the opioids, that may not sound catastrophic, but I see it as something the state has an interest in discouraging."
The specter of cities setting quotas on the number of marijuana shops, either medical or recreational, has long made for cut-throat politics. Those with an established business sometimes favor a cap, so as to limit their competition.
The debate is one reason why only a small number of purveyors of recreational marijuana — each of them medical dispensaries that will expand to offer recreational cannabis as well — will be opening their doors Monday.