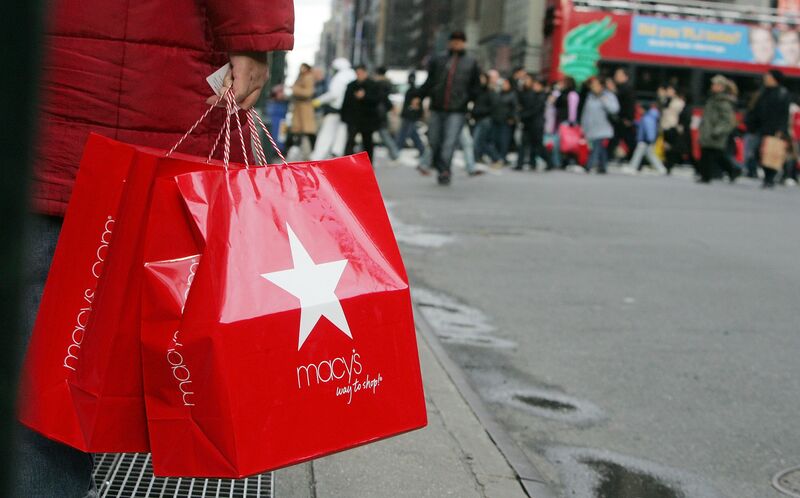 Macy's Inc. can't catch a break these days. Even when it delivered improved holiday sales results in January, investors sold its shares, apparently convinced the department-store giant was just coasting on better consumer sentiment.
Much of what Macy's must do to win back shareholders is admittedly difficult, such as turbo-charging e-commerce growth. But there's one fairly easy way to signal it's adapting to the retailing winds of change: putting a spotlight on its Bluemercury beauty chain, and quickly rolling the concept out more widely.
Bluemercury, which Macy's acquired in 2015 for $210 million, is extremely well-suited to the current moment in retailing. In part, that's simply because the upscale beauty business overall has been on a hot streak:
But it's also about the specifics of Bluemercury's strategy. The brand has been smart about where it opens stores, eschewing traditional malls and setting up shop in the neighborhoods where its customers work and live.
The theory, COO Barry Beck told me last week, is to make visiting Bluemercury as convenient as swinging by a drugstore — and to give shoppers less reason to turn to Amazon.com Inc. for cosmetics replenishment.
It doesn't hurt that 90 percent of those Bluemercury locations are outfitted with spa services such as massages and waxing, a potentially powerful tool for driving regular foot traffic and building customer loyalty.
Bluemercury also puts heavy focus on service, aiming for its store workers to be what Beck calls "human Googles for beauty products."
This emphasis on expertise reminds me of how Best Buy Co. Inc. made its brick-and-mortar format more resilient against Amazon. Best Buy came to understand that many shoppers find new technology bewildering and will come to a store if it means they can get a deeply knowledgeable guide to explain it to them. Choosing an anti-aging regimen or the right lip color for one's…