SoftBank is worth half the value of its public shareholdings
Company plans a charm offensive, more Vision Fund disclosure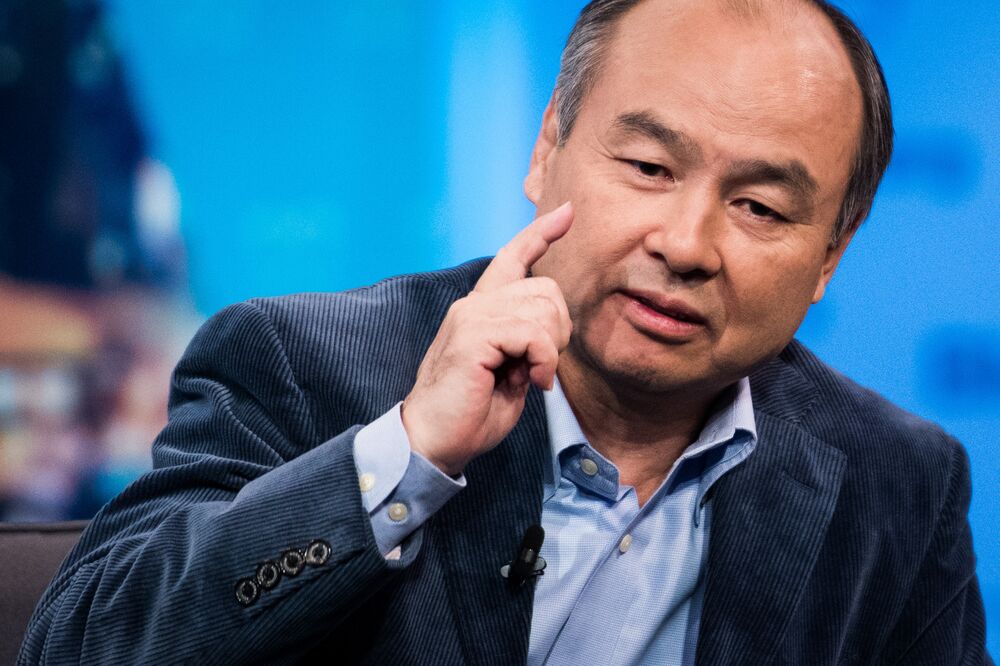 SoftBank Group Corp.'s Masayoshi Son became technology's biggest investor over the past year, taking major stakes in ride-hailing, e-commerce and semiconductors. But he doesn't get much credit for his investment acumen.
SoftBank trades well below the value of its assets, including equity in public companies like Alibaba Group Holding Ltd. and Yahoo Japan Corp. The gap has actually widened in recent months to the point SoftBank's market capitalization is less than half its holdings, worth at least $180 billion. Indeed, SoftBank's was little changed in the past year, while its stake in Alibaba alone increased by about $60 billion. The stock rose as much as 5.1 percent in Tokyo on Wednesday ahead of a quarterly earnings announcement.
The discount frustrates executives at SoftBank. They track the changes on a weekly basis and are now planning to step up efforts to close the value gap, according to a person familiar with the matter. They plan to make more transparent how the planned $100 billion Vision Fund will benefit SoftBank and how its startup investments are valued, said the person, asking not to be identified because the matter is private. Investors are desperate for more clarity.
Learn More
"The portfolio has grown too broad," said Mitsushige Akino, an executive officer with Ichiyoshi Asset Management Co. in Tokyo. "Son needs to make it clear whether this is a telecommunications company or an investment fund."
Inside Masayoshi Son's Eccentric, Relentless Deal Spree
Since its founding in 1981, SoftBank has grown from a software wholesaler into a global telecom and investment company. Son, who has said the information revolution is SoftBank's core business, has used earnings from his telecom operations to fund investments in overseas technology companies. Last year, Son formed the Vision Fund, raising $93 billion from big backers including Saudi Arabia and Apple Inc.
Son is already examining one step that could clarify his company's evolution. SoftBank is considering an initial public offering for its mobile phone unit. That would help draw a distinction between the telecom and investment businesses. Plus an IPO would raise capital and allow SoftBank…