Thousands of retail jobs have been threatened by the recent decision of several major UK retailers to close stores and restructure middle management.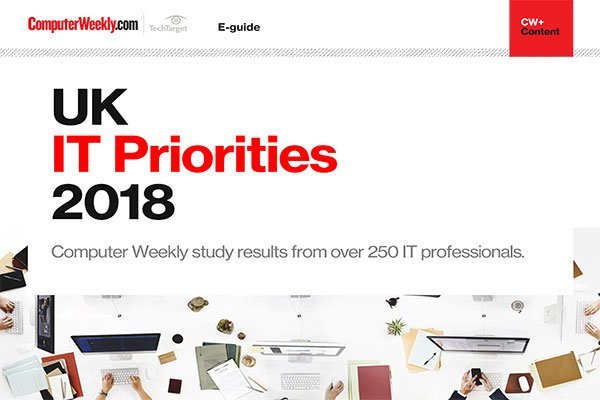 UK IT Priorities 2018 survey results
Download this e-guide to discover the results of our 2018 UK IT Priorities survey, where IT leaders shared with us what they are going to be investing in over the coming 12 months.
By submitting your personal information, you agree that TechTarget and its partners may contact you regarding relevant content, products and special offers.
You also agree that your personal information may be transferred and processed in the United States, and that you have read and agree to the Terms of Use and the Privacy Policy.
In the build-up to the New Year and in the weeks since, the four largest grocers have announced strategies that involve a reduction in job roles. Debenhams, Marks & Spencer and New Look, meanwhile, are among multiple retailers considering downsizing their store estates, which will likely result in more staff requiring new employment.
Certainly, there are major headwinds in the retail space – be it the cost of employment, rising business rates or changing consumer habits – that are prompting the industry to evolve and make serious decisions around deployment of the workforce.
As part of its Retail 2020 focus, which comprises a series of in-depth reports and industry events, trade association the British Retail Consortium (BRC) aims to establish what this transformation will look like.
To date, the consensus is "fewer but better jobs", in part prompted by a technological revolution that has fundamentally altered how people shop, the way retail businesses work and the skills required for the future.
In its coverage of the subject so far, the BRC notes there are 100,000 people employed in retail jobs that did not even exist five years ago, which begs the question of what the unknown jobs of the next five years and beyond might be.
Gauging opinions of those operating in the industry, we speculate on five jobs that might be just around the corner.
Through its social media messaging on websites such as LinkedIn, online fashion house Asos talks of "tonnes of opportunities" at its business for QAs, software engineers, data engineers, data scientists, platform engineers and cyber security professionals, and the indications are this will be a common requirement across retail in the years ahead.
Josh Abbott, senior consultant for retail (tech and digital) at recruitment business Revoco, says adoption of agile and DevOps working practices has created several new roles that the likes of River Island, Tesco and Arcadia are looking to recruit.
It includes the creation of jobs such as scrum master, agile coach and DevOps engineers, which many online businesses – Boohoo, Missguided and Yoox Net-a-Porter, for example – have used to boost their tech credentials in recent years.
Talking recently at an event hosted by click-and-collect services provider Doddle in New York, Missguided's chief technology officer John Allen said his business is looking at how traditional jobs might evolve, especially in relation to growing automation in the workplace.
It is crucial those working for the organisation begin to understand as much about business process as they know about the product they sell, he says.
"We have to make sure these people do not just understand our product but understand our technology and the way that technology is going to change the way they work – and that they are participating in the adoption of technology."
"In most cases, particularly in the digital space of e-commerce, apps and digital marketing, you've got people who clearly understand how platforms work and how they interact with them because it's their core job," says Allen. "But when you get into the more traditional areas of product management, supply chain, merchandising and buying, getting those people to contribute to the technology adoption is much more difficult."
Read more about retail technology
Organisations should use a lab-type approach to test ideas and drive innovation, according to the former vice-chair of GE, Beth Comstock, speaking at NRF 2018.
A job in retail is often the first employment many people will have, so…