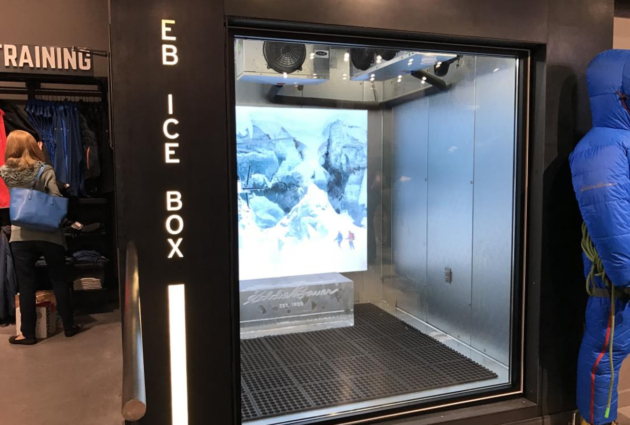 To remain competitive with online retailers in 2018, brick-and-mortar stores must continue to innovate and enhance the in-store customer experience. Many retailers are aiming to drive more profits by better blending online and in-store options to create a better, more convenient shopping experience. We can also expect retailers to make heftier investments into interactive touchscreen technology to cater to changing shopper preferences and needs.
One way retailers are making shopping more convenient is by offering buy-online/pick-up-in-store (BOPIS) options to their customers. In fact, half of consumers reported using BOPIS in the past year, according to a JDA survey. This will change the way sales associates interact with shoppers, allowing them to be more informed about customer preferences to make better recommendations and suggestions. Additionally, enabling customers to purchase items ahead of time can help reduce time spent waiting in line, which should in turn improve the customer journey and, ultimately, their loyalty to the brand or store. Happy customers are often returning customers.
Starting a digital pick-up program also presents upsell opportunities in-store by using intelligent recommendation engines/software. These "engines" can pair items together. For example, if a customer is coming in to pick up shoes, the engine could also recommend the shopper purchase a matching belt or accessories. The customer is impressed by the thoughtful recommendation while the retailer can increase the average revenue per purchase.
Ease of purchase through self-service
With the growing adoption of BOPIS, we should…