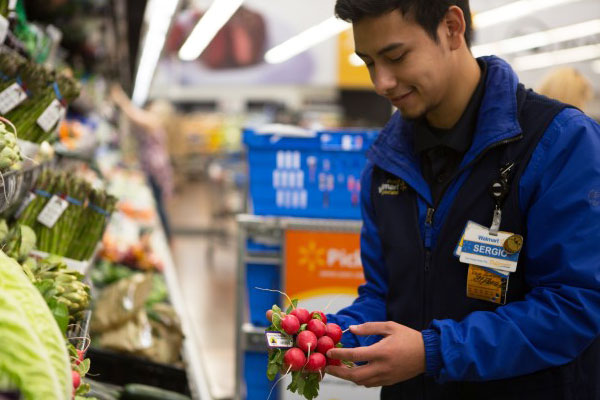 ALL EC Ecommerce Exchange
Looking for ecommerce software or service providers for your online business? Search and compare vendors by specialty and location. Choose the best solutions to help your business grow and succeed.
Put ALL EC to work for you today!
Walmart on Wednesday said it would expand its Online Grocery Delivery service, currently available in six markets, to more than 100 metro areas across the United States. Its plans call for covering more than 40 percent of U.S. households by the end of the year.
Walmart will use more than 800 of its stores to fulfill orders, and it will add thousands of personal shoppers to the more than 18,000 already employed. The shoppers have to undergo a three-week training program on food selection.
Walmart's Online Grocery Delivery service offers same-day delivery. The minimum order is US$30, and there's a $9.95 delivery fee. There are no price markups and no subscription requirements.
"With the help of our personal shoppers and third-party delivery services, customers can have quality groceries delivered right to their doorstep," said Walmart spokesperson Molly Blakeman.
Walmart has been working with third parties such as Uber and Deliv, which it will add to its lineup soon, she told the E-Commerce Times.
Throughout the coming year, Walmart will add another 1,000 stores offering its Online Grocery Pickup service to the 1,200 already offering it.
Worth a Ten-Spot
In some respects, Walmart's fee structure gives it a competitive edge, said Ray Wang, principal analyst at Constellation Research.
"No markup, reasonable minimum, $10 service charge…