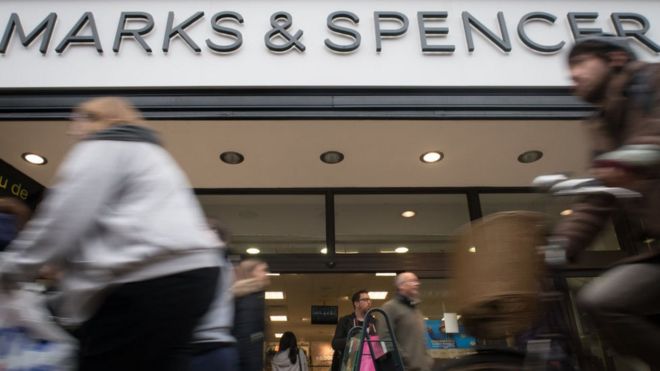 Marks and Spencer has announced that it will close 100 stores by 2022, accelerating a reorganisation that it says is "vital" for the firm's future.
Of the 100 stores, 21 have already been shut and M&S has now revealed the location of 14 further sites to close.
It is part of a revamp that was started in November 2016.
Under its plan M&S wants to move a third of its sales online, and plans to have fewer, larger clothing and homeware stores in better locations.
"Closing stores isn't easy but it is vital for the future of M&S," said Sacha Berendji, director of retail operations at the firm.
He said that where…