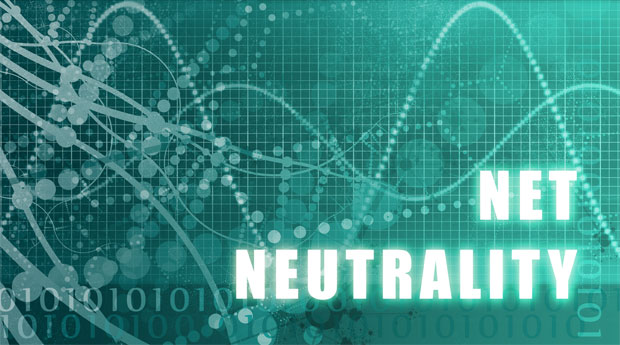 What You Should Know About Online Shoppers
If you have an online store you need to know where people shop, reasons for cart abandonment, actions taken to qualify for free shipping, return preferences, and more. This infographic describes where the industry is headed, and how to navigate the e-commerce landscape.
All 49 members of the Senate Democratic caucus have expressed support for a resolution to save Net neutrality, introduced Wednesday by Sen. Ed Markey, D-Mass, under the Congressional Review Act. The CRA is a legislative tool that lets Congress reverse federal regulations via a simple majority vote.
For the resolution to become law, it also would need support from a majority of House members as well as the president's signature.
"Today kicks off the most important week for the Internet that the Senate has ever seen," Markey said.
"By passing my CRA resolution, we restore the rules that ensure Americans aren't subject to higher prices, slower Internet traffic, and even blocked websites because the big Internet service providers want to bloat their profits," he added. "This upcoming Senate vote will be our opportunity to save Net neutrality and deliver the digital future that Americans deserve."
The Federal Communications Commission voted late last year to repeal the 2015 Open Internet Order, which prohibited Internet service providers from blocking or even slowing down online traffic. Supporters of Net neutrality have argued that the repeal could lead to higher prices as well as slower Internet traffic, and even blockage of some websites.
Full-On Red Alert
Several top-visited websites — including Etsy, GitHub, Mozilla, Reddit, Pornhub and Tumblr — on Wednesday announced their support for the Red Alert for Net Neutrality project, an effort organized by activist groups including Demand Progress, Free Press Action Fund and Fight for the Future.
Red Alert is similar to past efforts to support Net neutrality, but so far has been far lower key than last year's Net neutrality day of action. That effort was supported by major tech giants including Amazon, Facebook and Google.
The campaign is a way to drum up public support — and with it, the potential to garner legislative support from across the aisle.
The U.S. Senate is just the first hurdle to clear to keep Net neutrality in place.
Sen. Susan Collins, R-Maine, has co-sponsored the measure, and Sen. Angus King, I-Maine, has pledged his support.
"Markey's effort could well succeed in the Senate if CRA advocates take advantage of Senator McCain's medical absence," said Jessica Melugin, associate director of the Center for Technology and Innovation at the Competitive Enterprise Institute.
"In any case, this CRA is most likely DOA in the House," she told the E-Commerce Times, and it's hard to see President Trump signing the reversal of an…