Amazon.com Inc. has long used robots to help humans move merchandise around its warehouses. Now automation is transforming Amazon's white-collar workforce, too.
The people who command six-figure salaries to negotiate multimillion-dollar deals with major brands are being replaced by software that predicts what shoppers want and how much to charge for it.
Machines are beating people at the critical inventory decisions that separate the winners and losers in retail. For the staffers deciding how many books, games or plastic pool toys to peddle, the tradeoff can be stark: Order too little and you miss out. Order too much and you're forced into costly clearance sales. Amazon's algorithms, refined through years of monitoring customer behavior, are getting the Seattle-based company out of the guessing game.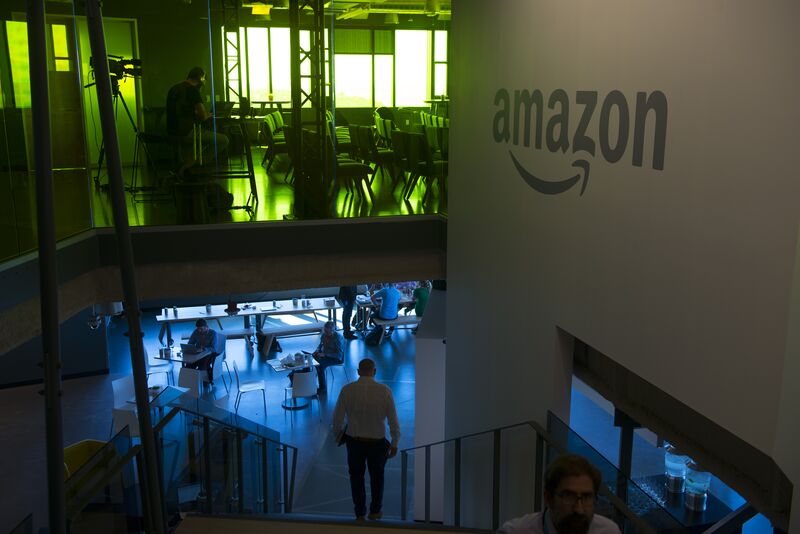 It also appears that a winner has emerged in a long-running competition between the two teams most responsible for the company's retail success. Former and current employees say the retail group that used industry connections to lure brands to Amazon and helped create an e-commerce colossus is now being merged with the team that runs the marketplace, an automated platform that lets anyone with an internet connection price, market and sell their wares on Amazon without interacting with a single person. In recent months, several high-ranking executives have left for other jobs or been reassigned, but few express much surprise that a company with a cloud services division and prowess in artificial intelligence would put machines to work wherever it makes sense.
Going forward, Amazon will need fewer people to manage its retail operations, a decided advantage over rivals like Walmart Inc. and Target Corp., which are both spending heavily just to catch up. "This is why Amazon is the 800-pound gorilla," says Joel Sutherland, a supply-chain management professor at the University of San Diego. "Nobody else has the resources and expertise to pull all of these emerging technologies together to remove humans from the process as much as possible while making things more reliable and accurate."
Amazon said it's creating jobs and adding automation across the company to better serve customers. "We've been working for some time on standardizing the products, tools and services we offer to the brands and resellers that sell on Amazon, and have made some organizational changes as a result," the web retailer said in a statement, adding that it has more than 16,000 corporate jobs open worldwide and created 130,000 jobs last year.
Amazon began automating retail team jobs several years ago. Under an initiative called "hands off the wheel," the company shifted tasks like forecasting demand, ordering inventory and negotiating prices to algorithms, people familiar with the matter say. At first, humans could easily override the machine's decisions. For instance, if a brand notified Amazon about an upcoming marketing blitz for a product, an Amazon manager could increase the order in anticipation of demand the algorithm didn't expect. But such tinkering was increasingly discouraged as the machines proved their precision, the people say. Anyone overriding the machines had to justify their decision, and the push to automate made them reluctant.
"Amazon realized a lot of expensive employees were spending a lot of time working on things that should really be automated," recalls Elaine Kwon,…