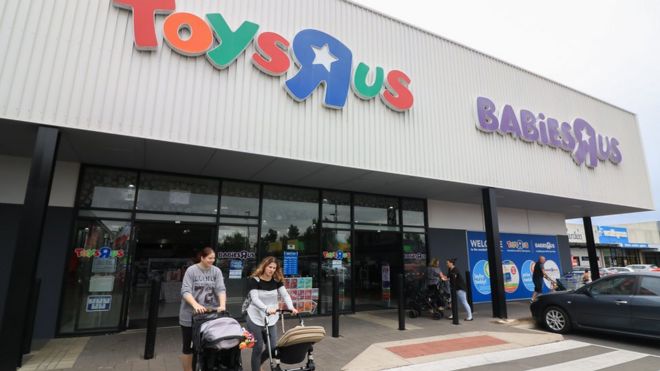 Toys R Us and Babies R Us stores across Australia will be shut down after the company's local administrators said they were unable to find a buyer for the embattled brand.
The Australian arm of the US chain has 44 stores across the country and employs about 700 people.
The closures will follow the collapse of the Toys R Us brand in the US and in the UK.
The first Toys R Us store was opened in Australia in 1993.
Bricks and mortar speciality stores such as Toys R Us have been struggling to compete with online retail sites in Australia.
But they have…