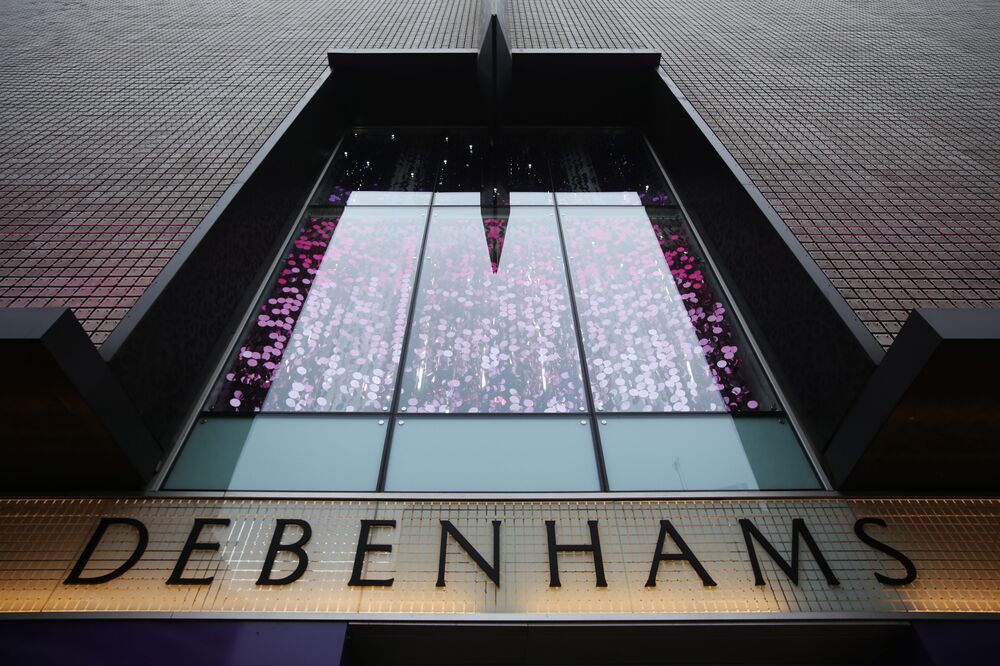 Debenhams Plc plunged as much as 20 percent after the British department-store owner, struggling to compete with online rivals, cut its profit forecast for the third time this year and reined in spending on turnaround efforts.
The latest warning deepens a U.K. retail crisis that has claimed longtime fixtures of the country's shopping streets such as BHS and prompted House of Fraser and Marks & Spencer Group Plc to shut dozens of stores. They're all being squeezed by the rise of Amazon.com Inc. and online apparel seller Asos Plc, with bargain hunters turning to discount clothing chains like Primark as the U.K.'s departure from the European Union squeezes spending power.
"We have seen that the situation in the U.K. has really weakened," Debenhams Chief Executive Officer Sergio Bucher said on a call with reporters. "When you look at key components of our business, clothing has been losing and footwear has been shrinking," while the beauty business has seen a slowdown in its makeup arm despite an improvement in skin care.
While the company's e-commerce business is growing, Debenhams is playing catch-up to more digital-focused rivals. Nearly one-fifth of the country's retail sales have shifted online, leaving Debenhams' brick-and-mortar profits stuck in a long-term decline. The company expects a pretax profit of 35…