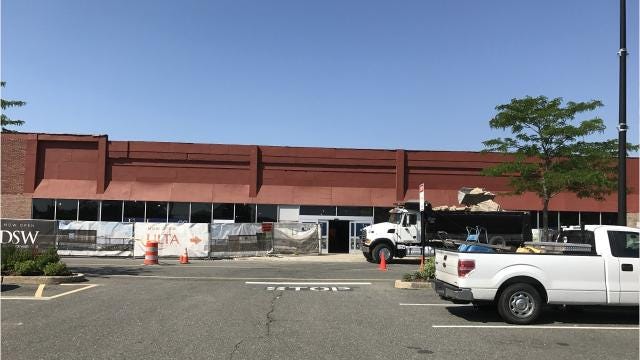 BRICK – HomeGoods, one of the newest tenants at Brick Plaza, will open on June 24 at 8 a.m.
The 22,248-square-foot store is part of what was once A&P. The former supermarket space was subdivided and is home to Michael's too.
HomeGoods, an off-price discount store that sells home decor and a sister retailer to Marshalls and T.J. Maxx, is in the midst of an expansion at the Jersey Shore. Besides Brick, HomeGoods plans to open in Howell. Last year, it opened a store at Shrewsbury Plaza on Route 35.
HomeGoods sells furniture, rugs, lighting, decorative accessories, kitchen and dining items, bedding, bath, children's decor, toys, outdoor living, workspace and pet products. The store offers top brands and designers at discount prices.
"Our shopping experience is unlike any other retailer; our amazing values, designer brands and unique assortment make HomeGoods an exciting destination for shoppers," said John Ricciuti, president of HomeGoods, in a statement.
"Our high-quality merchandise at incredible prices allows shoppers to express themselves through their décor and…