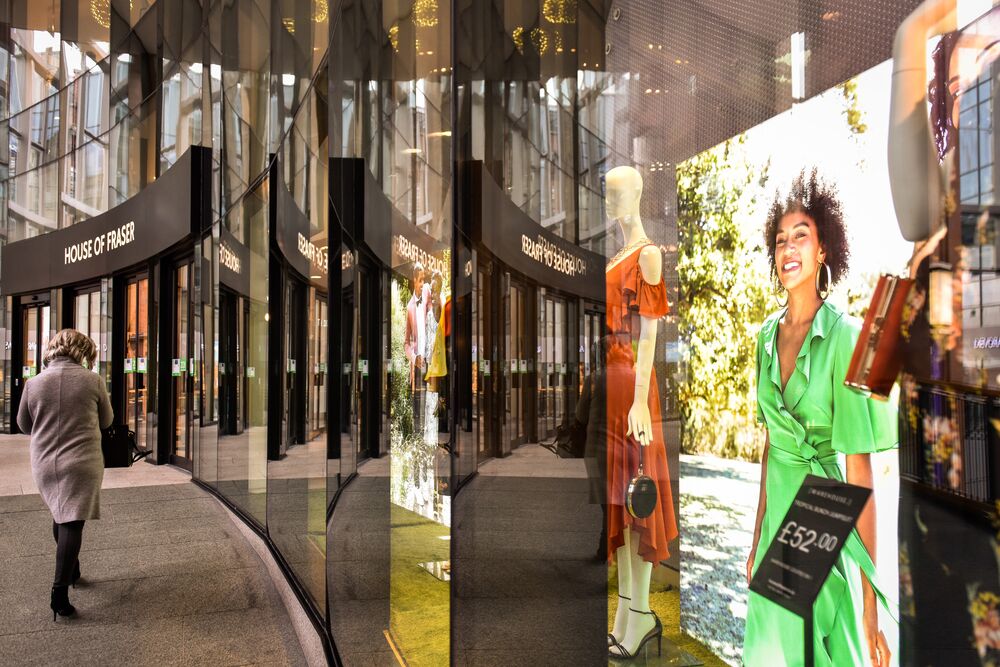 House of Fraser Ltd. plans to close more than half its department stores in the U.K. and Ireland, threatening 6,000 jobs, as the struggling chain pursues insolvency procedures aimed at securing new investment.
The company is seeking to shut 31 of 59 outlets through a British insolvency provision called a company voluntary arrangement. Chinese retailer C.banner International Holdings Ltd. has pledged to pump fresh capital into House of Fraser if it shuts stores.
"We, as a management team, have a responsibility to take necessary steps to ensure House of Fraser's survival, which is why we are making these proposals," Chief Executive Officer Alex Williamson said in a statement Thursday.
If approved the closures would add to the mounting shop vacancies on British shopping…