Young, distracted and styled just-so, Anissa Kheloufi is part of a growing genus of Instagram junkies. As the 21-year-old flits around the Paris suburb of Saint Ouen, she's incessantly snapping photos and videos. Usually they're of her friend Cynthia Karsenty, who preens for the camera in swanky clothes ranging from high-waisted shorts and pin-striped jumpers to big, fuzzy slippers.
It is, by all appearances, a parade of self-indulgence—a life over-edited and ultra-shared. But what the eye-rolling onlooker doesn't understand is that Kheloufi is building an apparel empire one snap at a time, one that pulls in close to $40,000 a month. Her social media fodder sends a steady stream of shoppers to Belmiraz, the apparel company she founded after tiring of law school. It includes a web store as well as boutiques located in Casablanca and Paris. Mostly, however, Kheloufi's customers purchase their items in the same way she sells them: by app.
"I think I have the phone sewn onto my hand," Kheloufi told Bloomberg. "My loved ones are fed up with it."
A post shared by Vente de prêt à porter (@belmiraz) on Apr 16, 2018 at 11:26am PDT
The future of retail isn't e-commerce or omni-channel or pop-up shops or geo-fenced flash sales. The future of retail is palm-sized. As social media consumerism cultivates a growing crop of scrappy brands, these retail entrepreneurs are skipping the computer altogether (let alone brick-and-mortar shops), instead displaying and selling products exclusively via smartphone.
And the phenomenon is accelerating. Two big reasons for this entrepreneurial shift are video and Instagram (and video on Instagram). In recent years, both have had an increasingly outsized impact on how consumers shop, one that shows no signs of abating. Big retailers have grown wise to it, too, as more of them are lured away from a traditional focus on desktop transactions.
Back in August 2016, Facebook Inc.-owned Instagram began letting its users click through the phone app to a brand's retail site. It also added "Stories," a Snapchat-like feed of temporary posts better suited for video. A few months later, Instagram let 20 select companies, including J. Crew, Macy's and Warby Parker, tag products in Instagram posts and route people to a store link where they could "shop now."
Just like that, a virtual shopping mall was born.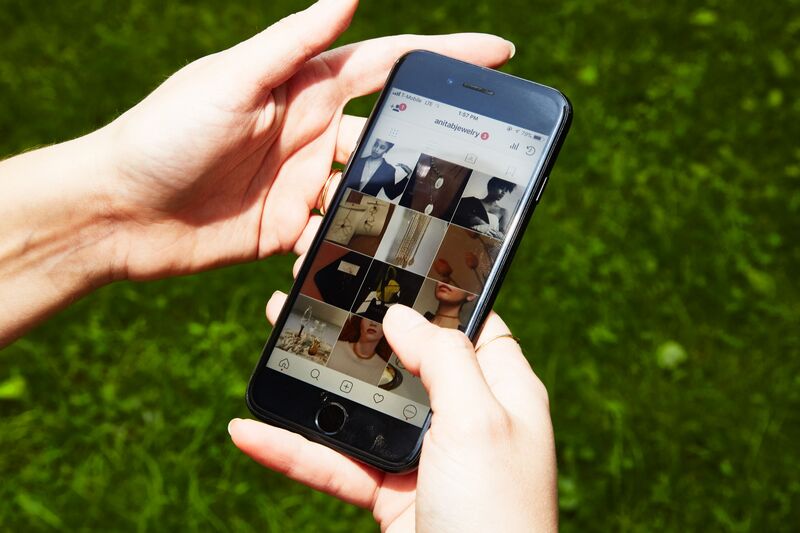 Unlike the old kind, replete with dingy food court and shabby Sears, Instagram doesn't have any problems generating "foot traffic," given the 800 million people actively scrolling through its portal every month. In May, the company took the next logical step, quietly enabling a feature for users to add credit or debit cards. Soon, Insta-crowds may not have to leave the platform at all to make a purchase.
Salesforce.com says 5 percent of digital retail traffic now flows through social channels. ViSenze, a visual search company, found that, of people who use social media, one in three makes a purchase every month through a…