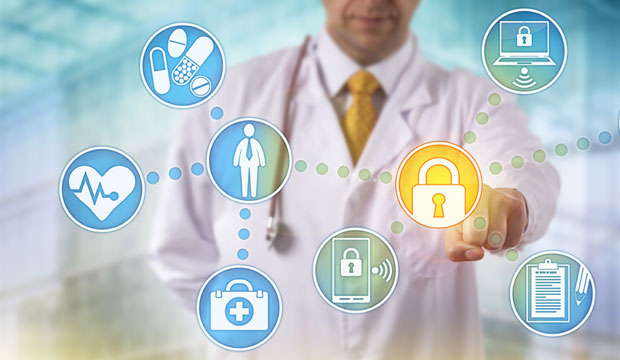 Attention Marketers: Generate Qualified Leads to Fill Your Sales Funnel Instantly!
Access the most comprehensive database of more than 30 million IT and Business Decision Makers. Accuracy and satisfaction guaranteed. No registration required to learn more.
The healthcare industry has been moving toward medical equipment connectivity to speed up data entry and recording, as well as improve data accuracy. At the same time, there has been a shift toward incorporating consumer mobile devices, including wearables, so that healthcare providers can monitor patients' health more closely and improve treatment.
"The demand for connected devices has increased rapidly in recent years," noted Leon Lerman, CEO of Cynerio.
"The number of connected medical devices, currently estimated to be approximately 10 billion, is expected to increase to 50 billion over the next 10 years," he told the E-Commerce Times.
Worldwide, consumer interest in smart wearables — those from Apple, Fitbit and various fashion brands — has been growing, according to IDC.
Wearables sales in Q1 exceeded 25 million units. Sales of smart wearables in that period were more than 28 percent higher year over year, while sales of basic wearables fell by about 9 percent.
The smarter devices from major brands such as Apple and Fitbit incorporate more sensors and improved algorithms, and have access to historical underlying data, noted Jitesh Ubrani, senior research analyst for IDC mobile device trackers, which makes them useful for monitoring user health.
Wearable makers increasingly have been incorporating cellular connectivity into their products, leading to the emergence of new use cases. About one third of all wearables sold in Q1 included cellular connectivity.
Apple has been pushing deeper into healthcare with the Apple Watch, which connects wirelessly with an iPhone.
Fitbit has partnered with Google on a range of enterprise and consumer health solutions.
Further, medical equipment manufacturers increasingly have been incorporating connectivity into their products.
However, connecting wearables to networks comes at the cost of increased security risks.
Threat Landscape
"With the number of IoT and connected devices being used within hospitals constantly increasing and diversifying in their nature, the exposure to potential devices is great," Cynerio's Lerman noted.
Such devices range from MRI machines to insulin pumps, and "the sheer number of devices in a single hospital also means that staff are often unaware of threats, so breaches can go undetected," he pointed out.
Network-connected medical devices "promise an entirely new level of value for patients and doctors, but they…