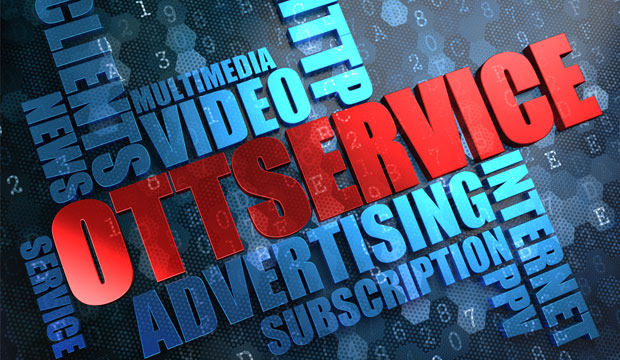 ALL EC Ecommerce Exchange
Looking for ecommerce software or service providers for your online business? Search and compare vendors by specialty and location. Choose the best solutions to help your business grow and succeed.
Put ALL EC to work for you today!
Buddy movies have been an entertainment staple for years. Like Felix and Oscar in The Odd Couple (1968) or Murtaugh and Riggs in Lethal Weapon (1987), the buddy film genre shows how two people can overcome obstacles, and each other, to produce a happy ending. Today, we are seeing over-the-top video services buddy up with others in the market to find their own happy endings.
OTT video services have partnered with a number of entities within the video ecosystem since their emergence, particularly content producers and advertisers. With competition in OTT video services intense worldwide, the number and diversity of partnerships has only increased since late 2016, particularly in the crowded U.S. OTT video services market.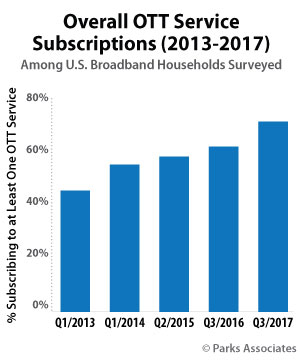 Due to the increased competition and number of partnerships, OTT video service penetration will increase by more than 85 million households from 2017 through 2022, Parks Associates has estimated, and volume of subscriptions will increase by more than 140 million.
New services have emerged, while existing services have expanded internationally. Relatively few services have shown signs of failing and falling out of the market. However, with many unique video options available to consumers, it has become apparent that success in the market will require partnerships to spread awareness of video service products.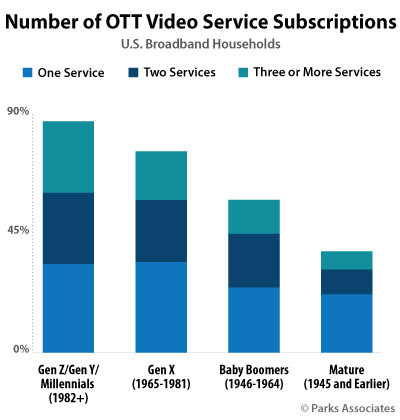 Amazon Channels' effectiveness as a distribution channel was perhaps the most impactful change to the video market in 2017. For video services, partnering with an aggregator such as Amazon Channels offers increased visibility while minimizing risk and marketing costs.
Several factors have been driving the heightened push for partnerships, including high fragmentation of content, the success of bundling, polarization in subscriptions and revenues, a low cost threshold for survival, and low awareness of OTT service brands. These factors reflect the OTT video landscape's current point in its overall lifecycle.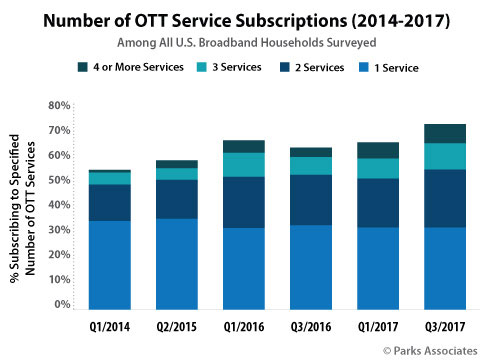 The influx of competitors and high adoption among customers demonstrate that the U.S. market now is firmly in the high-growth stage of the traditional market lifecycle S-curve. Evidence of widespread consolidation has not yet arisen, suggesting continued opportunity for OTT video service growth.
The most common partnerships currently being formed in OTT video are with operators (including pay-TV, broadband, and mobile service operators), aggregators of OTT video services, device makers, advertisers, and other OTT video services.
Aggregator Partnerships
Internet-connected device makers were some of the first partners for…