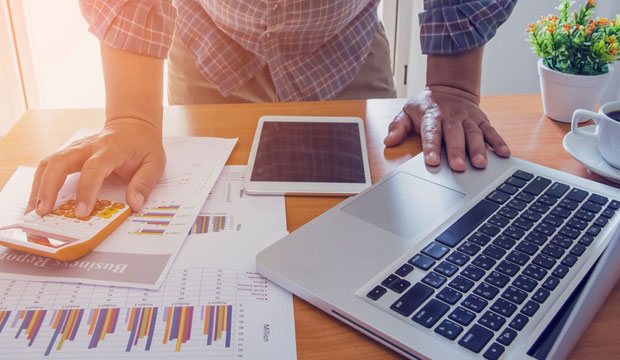 5 Elements for Architecting Integration Software
Experts believe that enterprise-wide data interchange can be streamlined with a dedicated EDI integration software combined with a focused approach. Here are some best practices for supercharging your EDI program. Learn more.
TrueCommerce, based in Seven Fields, Pennsylvania, on Wednesday announced the integration of its unified commerce solutions with Shopify, provider of a cloud-based, multichannel commerce platform.
Ottawa, Ontario-based Shopify powered more than 600,000 merchants across 175 countries as of last August.
The new offering, which is built on the TrueCommerce Foundry platform, will give Shopify merchants a unified scheme for greater integration across all commerce channels within a business' systems and supply chain network.
In addition, TrueCommerce will provide the greater Shopify community with access to more than 92,000 fulfillment partners that will be pre-connected on the TrueCommerce global network.
Through this integration, Shopify will have a unified multichannel platform for seamless handling of orders placed either on the Shopify storefront or through national retailers and other digital marketplaces.
Tracking information and order confirmations can be sent back to Shopify automatically, while inventory can be synchronized in real time.
"The current wave of retailing places pressure on organizations across the value chain to grow their brands and retool their supply chain to offer a true omnichannel experience," said TrueCommerce president Ross Elliott.
"TrueCommerce's innovative supply chain solutions help equip organizations with the key capabilities needed to build and grow their digital strategies in a complicated and fiercely competitive market," he added. "TrueCommerce integrated our full capabilities with the robust Shopify platform to better serve our customers who are asking for our help equipping their business to compete more effectively and grow in today's marketplace."
Shopify recently announced a partnership with Deliv to offer same-day delivery capabilities. It also recently joined forced with Google in an ad-based partnership. Shopify last year entered an integration partnership with Amazon, whereby it would allow merchants to sell on Amazon via their respective Shopify stores.
Enriching the User Experience
For retailers, another advantage of the TrueCommerce platform's integration with Shopify will be the ability to have enriched product content published directly on the Shopify storefront, which could help optimize product listings and assortments.
Further, it will offer seamless integration with Shopify orders from more than 25 leading accounting and ERP systems, allowing orders to be synchronized and have their fulfillment status updated accordingly. The fulfillment capabilities can be enhanced along the way with direct integration of the TrueCommerce Pack & Solution, a Web-based, end-to-end automated platform.
All of these operations will be pre-connected with the necessary dropship vendors or third-party logistics providers. The integration also will leverage available product information management capabilities that will enable users to sync product data and pricing between various business systems and a Shopify store.
New Twist on an Old Idea
Although the TrueCommerce and Shopify partnership offers benefits for both parties, as well as associated retailers, at its core it is just a new twist on existing concepts.
"The vision of e-commerce that emerged during the dot-com boom in the 1990s was of a virtual playing field that was level for businesses of every size, kind and location," said Charles…